Want to Make a Difference?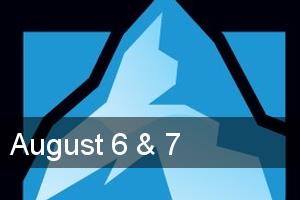 Pastor Rich
Transitioning Pastor
June 2015
Do you want to accomplish something worthwhile in your life? Do you want to make a positive change in the lives of those around you? On your deathbed do you want to look back and say, "I'm proud of what I accomplished for God and others"?
Then I invite you to participate in this year's Global Leadership Summit (GLS). There is no other two-day event in which you can be influenced in one setting by the minds and hearts of so many people who are living lives of significance and impact.
This year's list of speakers include:
Dr. Brene Brown - Dr. Brown has spent the past 13 years studying vulnerability, courage, worthiness and shame. Her 2010 TEDx Houston talk, The Power of Vulnerability, is one of the top five most viewed TED talks in the world with more than 18 million views.
Ed Catmull - Co-founder of Pixar Animation Studios; President of Walt Disney Animation Studio who will discuss how Pixar teams create and evaluate their award-winning films.
Sallie Krawcheck - Called "The Last Honest Analyst" on Wall Street by Fortune Magazine, she recognizes that empowering women is smart for business and currently leads Ellevate—a network of more than 34,000 professional women around the world.
Brian Houston - the senior pastor of Australia-based Hillsong Church, a global family of congregations comprising more than 100,000 weekly attendees. Regarded for his boldness, innovation and vision, he is passionate about the local church and empowering the next generation of leaders with fresh Biblical teaching, relevant worship and accessible community.
You can check out the rest of the speakers by clicking here

For a taste of last year's GLS watch the following...
We're taking signups now. For the first 12 people who register we have the lowest rate available at $149 each. Let's grow in our influence!