Campus Improvements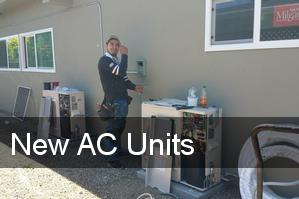 Jerry Cintas
Director of Facilities
July 2015
Classroom Air Conditioners
Air conditioners were installed in late May and the teachers and kids are loving them. The new AC units are quiet and easy to control and offer individual classroom control. "Mr. Bill" Wright mentioned that he was always concerned about having sweat marks on his clothes when coming to sing in worship after being in his hot classroom, but now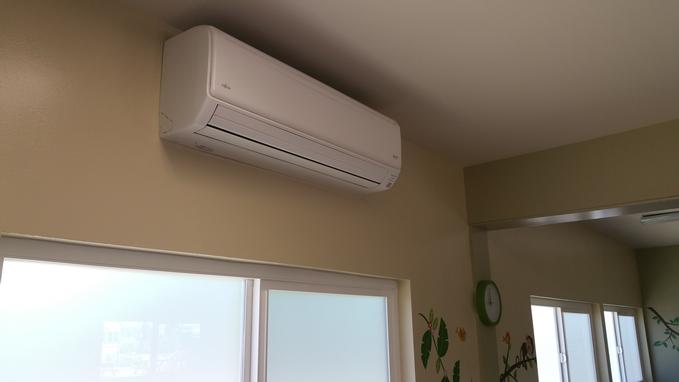 he never has to worry about that again. Special thanks to Lloyd Darknell for installing all the power and to Jun Lagmay for painting the conduits and back alley equipment.
We love the units so much we are bringing back the company that installed them to give us a quote for putting one in the Children's Worship Fireside Room and multiple units in the Youth Room.
The Agapanthus Are Blooming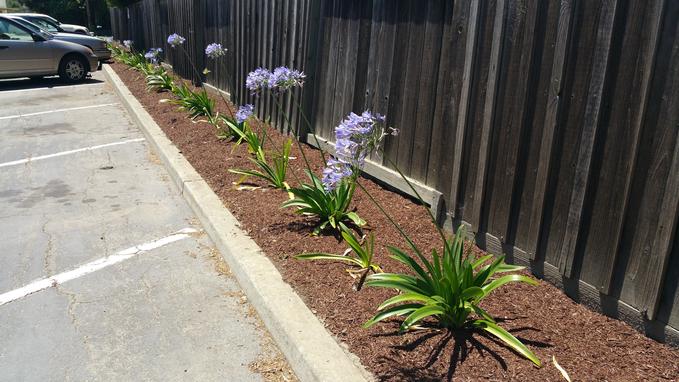 The planter strip in the sanctuary parking lot is starting to take off. When Jim Powell and Craig Johnson transplanted them last year from Gladys McFarland's house, the plants were in shock and never bloomed. We were worried that they would not survive, but they did. We added some wood chips to control the weeds around the plants and it really makes the area look nice. Thank you to Gladys for donating the plants.
New Parlor Fridge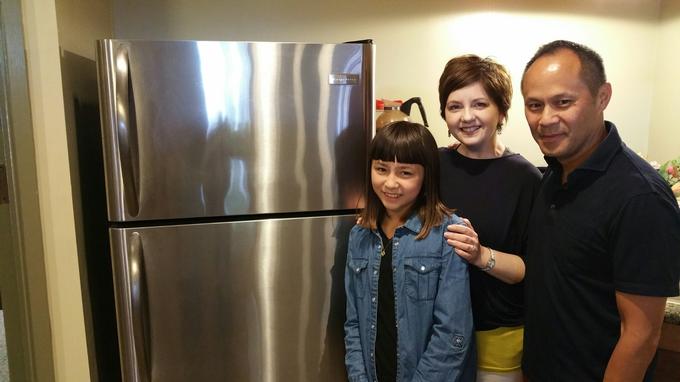 The freezer portion of the parlor refrigerator donated back in 2008 by the Wong's recently died after serving us well for the past seven years. Fortunately, the Fung's needed a new home for their slightly used refrigerator and the timing worked out so that we now have a very nice stainless steel refrigerator/freezer for the parlor. Ayla Fung was sad to see her family refrigerator go, but she is glad that it is in a new loving home.
Tree Trimming
The large tree in the playground got a 'face lift' and is looking great for this summer. Special thanks to Larry Van Groningen for donating the laborers and branch removal for the tree cleanup.