Want to Grow?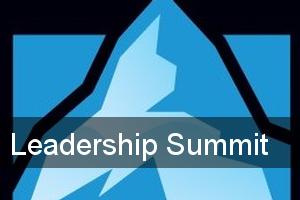 Pastor Rich
Transitioning Pastor
July 2015
SCFBC is heading towards a new chapter in its over 150 year old history. With the Pastoral Search team working hard to find a new Senior Pastor it is only a matter of time before this major transition occurs.
What will make this transition work as God intends? One key component will be the maturity of its staff and lay leadership. The job of leaders is to lead. They must lead with courage, wisdom, discernment and expertise along with an unshakable love for Jesus and His church.
One way to get better at Christian leadership is to personally experience this year's Global Leadership Summit. The Summit is a two-day, world-class leadership event which will be experienced by more than 170,000 leaders around the world, representing more than 14,000 churches. This event is crafted to infuse vision, skill development and inspiration for the sake of local church transformation.
Check out the following video to gain more insight into what the Global Leadership Summit offers.
It's your church, folks. Take the challenge and place yourself in a place where God will make you a better leader. Your church needs it. The choice is yours. As Bill Hybels has stated, "It comes down to whether or not you want to give God, your fellow leaders, and the cause you lead, the absolute best leadership you're capable of giving Him."