Campus Improvements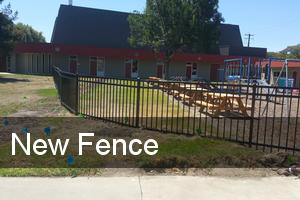 Jerry Cintas
Director of Facilities
August 2015
Nursery Progress
The nursery remodel is continuing nicely into its final stages. The cabinets and counter tops were recently installed and really help define the room and bring the desired functionality that is needed. The room looks nothing like the original and will be a huge blessing for the young families and nursery staff using it.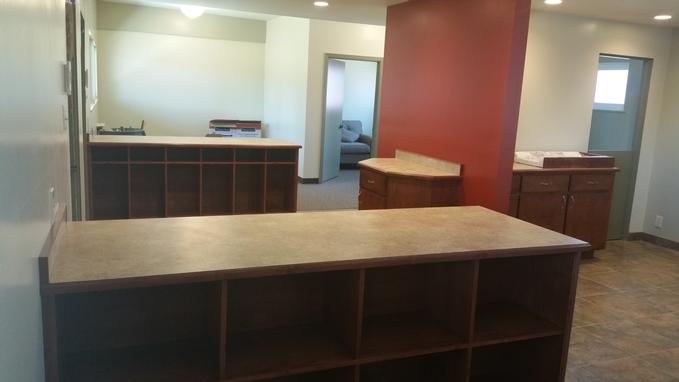 We need to finish up some final touches with safety gates, plumbing, and decor and then we will be ready for a grand opening. Many volunteers from the church have spent a lot of energy preparing this room including Jun Lagmay, Lloyd Darknell, Duane Esquibel, Adam Burdick, Mary Wong, Kevin Prather, Steve Erling, Sharon Cintas, Susi Reaves, and Linda Sweet.
New Fence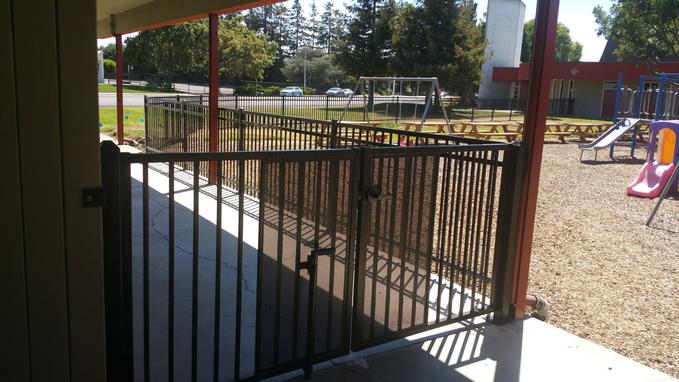 The playground area has a whole new look as the first phase of the playground transformation has begun. The old uninviting chain link fence has been replaced with a modern black steel fence and new gates. The height of the fence was intentionally lowered to make the area feel more inviting. The fence was also reoriented to match the new courtyard plans. The next phase is to pour the concrete pathway that will connect the Sanctuary front doors to the Fellowship Hall doors outside the fence. This is a common trafficked area and the path will help make that way easier to transverse. Funds made available by the Building Fund and the last rummage sale paid for the fence. Keep donating to the Building Fund if you want to see more improvements like this.
Courtyard Design
The courtyard and playground design is progressing well. It is to be a multi-use space with two new playground areas, a shaded teaching pavilion, grassy area, permanent picnic tables, BBQ area, and new paths, trees and landscaping to complement. Funds are not yet available to implement any of those changes, but the development of a master plan shown below is important so that as funds are given to the Building Fund they can be applied towards this much needed campus improvement. Construction will be phased in as funds become available.