Library Corner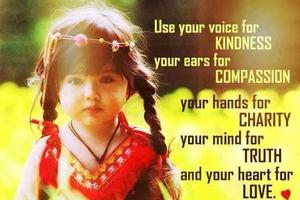 Allison Fung
August 2015
Compassion doesn't always call for grand or heroic gestures. It asks you to find in your heart the simple but profound willingness to be present and aware, with a commitment to contribute to the well-being of others.
We have several books and movies within our SCFBC Library on the topic of mission and compassion. Find your inspiration and be the miracle who makes a difference in the lives of others.
MOVIES

The Call to Harvest opens the doors of several countries for the viewers to meet people who are cherished by God and near to His heart ... the unreached.
The Blind Side is the true story of the adoption of disadvantaged teen Michael Ohre and his growth into a blue-chip football star that will have you cheering.
Life and death take on new meaning as the family makes some tough choices involving compassion, trust and letting go of the past in order to find hope in All Roads Lead Home.

BOOKS

We are not meant to live safe, happy, successful Christian lives. Jesus calls us to something more. Don't settle for a life that will soon be forgotten - Go and Do.
The Power of Generosity is a practical guide to developing a spirit of generosity for all those looking for ways to be more giving in their lives.
The suggestions and insights in Nothing Changes Until You Do guides readers to have more love for themselves, and thus have more compassion and love for others.
If God could sleep, what would keep Him up at night? Find out where the answer lies in Pursuing the Passion of Jesus.
Grace at the Table shows how issues such as population, resources, economics, and human rights are interwoven in their impact on hunger.
Children of Hope is about children who have been affected with AIDS, the impact it has had on their lives, and the impact you could have on theirs.
BROWSE THE SCFBC LIBRARY FROM HOME OR ON THE GO
You can browse the library catalog online at http://www.scfbc.org/library.htm or directly from your Apple or Android device. Simply download the LibraryWorld Search app FREE from the Apple or Android AppStore.
Once downloaded, enter "SCFBC" in the Library Name field (no Password needed) and you're all set!