The Latest from the WIlliams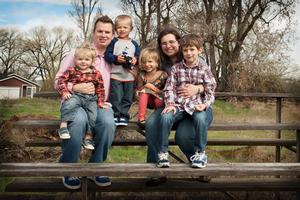 Kyle & Katrina Williams
Missionaries to the Congo
August 2015
We Made it and it's Thanks to You!
We have now reached 100% of our sustainable monthly giving! Our commissioning service is scheduled for August 9th and we leave for France on August 24th. Thanks so much to all of you at Santa Clara First Baptist for your contribution and commitment that has made it possible. Katrina and I are so encouraged by the outpouring of love and generosity that we have received thus far on our journey. We have made new friendships and know that we are prayed for and well cared for. Your selflessness is what is allowing us to leave this August.
So what still needs to happen for us to leave in August?
We recently applied for our one year visas for France and they should be ready by early August. We also need to organize and pack most of what we will need for the next four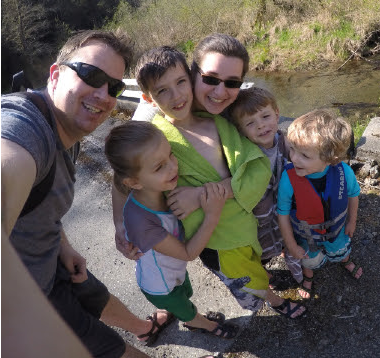 years. Shipping is expensive, so we have limited space to work with which means we will be leaving some things behind. We anticipate that the process of paring down our belongings may be difficult for our kids, so we are doing our best to pack early and give them time to make decisions about what to bring. The last and possibly most important step for our family is to say "goodbye". There are many people we care for deeply that we won't see for the next four years. Pray for these goodbyes. Pray that they are meaningful for us as well as those we are leaving. We were taught that if goodbyes hurt it is because you've loved and have been loved well.

Blessings,
Kyle & Katrina