The Youth Did What??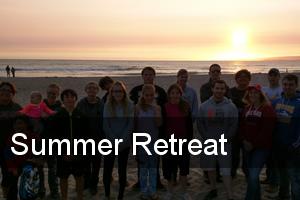 Youth Staff
September 2015
In August, the youth ended the summer by participating in a Lip Sync contest one Wednesday and going on their annual trek to the Santa Cruz Beach Boardwalk another. Also in August, the youth and their mentors went on their annual summer retreat, camping at Manresa State Beach.
At the Lip Sync contest, nearly all of the youth participated lip syncing, where they danced and sang to popular music on stage in the sanctuary. Jasmine Thor was judged to be the winner, with her rendition of One Direction's "What Makes You Beautiful".
As usual, everyone enjoyed the night at the Santa Cruz Beach Boardwalk, riding the rides, eating the food, and playing the games.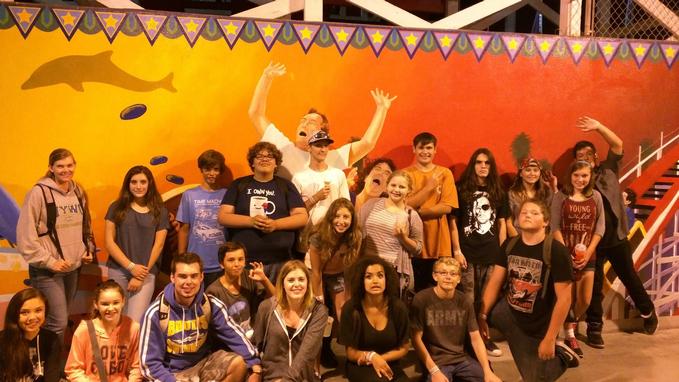 The group at the Boardwalk
We also went on our annual summer retreat, where we camped near the beach at Manresa State Beach campground. We enjoyed the beautiful weather, sunsets, and fellowship together. Matt Stephens taught on the story of Daniel throughout the weekend and shared how the stories of Daniel helped him cling to his faith through troubling times. It was great to see the youth going deeper in their faith and growing closer together.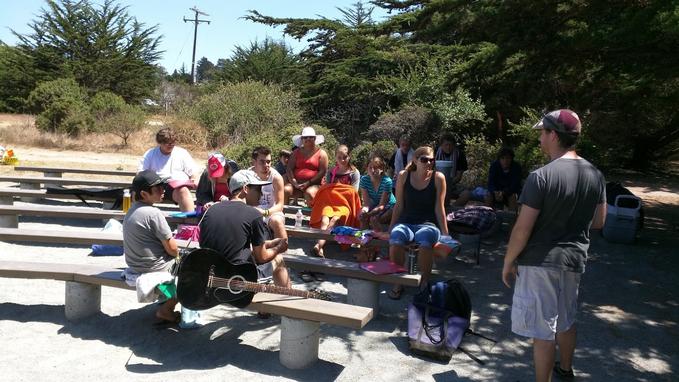 Learning about Daniel
Over the summer we also welcomed a new mentor into the fold. Matt Morales is joining us, so when you see him, please give him a warm welcome!

The youth meet on Sundays at 9:15am and on Wednesdays at 6:30pm. New youth in Middle High and High School are always welcomed. Keep your ears open for upcoming events as the school year gets underway!!
Youth Mentors: Mark, Kirsten,Jerry, Andrew, Mary, Matt S., Kim, Danijela and Matt M.
More Events at scfbc.org/reflect