Library Corner: Church for Real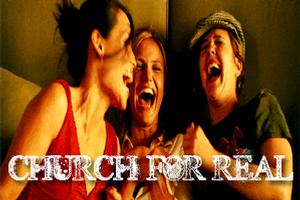 Allison Fung
November 2015
The writer of Hebrews encourages us "not to neglect our meeting together, as some people do, but encourage one another" (Hebrews 10:24-25). When we consider how we can help, assist, and encourage someone else by coming faithfully to church instead of focusing on our own preferences, needs, and schedules, we begin to make our gifts and abilities available and God begins to become real not only in our lives, but also in the lives of others.
The SCFBC Library has some great resources to help you tap into your gifts and experiences and discover how you play a part in creating a church pulsing with the power of God. Take your SHAPE Assessment to discover your unique design and leverage a few of these recommendations to get started!
| | |
| --- | --- |
| | Tap into the remarkable ensemble of passions, talents, experiences, temperament, and spiritual gifts that work together to make you who you are and discover the path to a life of unimagined purpose, impact, and fulfillment by understanding your SHAPE. |
| | Building a Contagious Church is a provocative book that dispels outdated preconceptions and reveals evangelism as it really can be, radiant with the color and potential of the body of Christ and pulsing with the power of God. |
| | Why do large numbers of young people continue to leave the church with many feeling disconnected? In Together, author Jeff Baxter offers a thoughtful perspective on creating an intentional whole-church through inter-generational ministry. |
| | It's time to take action and make your life count. Joyce Meyer dares you to try and shows us how to live our lives with passion and purpose in I Dare You. Understand why you are here, what role you play, and how to do what you love. |
| | Great for a group study – Better Together reveals that we function so much better when we do life together...involved with other people, committing ourselves to each other, supporting and encouraging one another, and just being together. |
BROWSE THE SCFBC LIBRARY FROM HOME OR ON THE GO
You can browse the library catalog online at http://www.scfbc.org/library.htm or directly from your Apple or Android device. Simply download the LibraryWorld Search app FREE from the Apple or Android AppStore.
Once downloaded, enter "SCFBC" in the Library Name field (no Password needed) and you're all set!

The Celebrate!
NOVEMBER 2015
READ MORE: