Are You Smarter than a Toddler?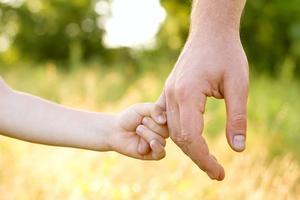 Jenny Gregg
Director of Discipleship
December 2015
"Jesus called a little child to him and stood the child before his followers.Then he said, 'I tell you the truth, you must change and become like little children. Otherwise, you will never enter the kingdom of heaven.The greatest person in the kingdom of heaven is the one who makes himself humble like this child.'" Matthew 18:2-4 (NCV)
When I work at the children's desk in the public library, I see all different kinds of children come in one by one. They all have something in common—they arrive wide-eyed and eager, most clinging to the hand of a grown-up. I'm fascinated by observing the dynamic of trust between the grown-up and the child. Even the ones who run ahead have an invisible cord of awareness that links them to that grown-up. And when the child loses sight of the parent or grandparent—when they've become separated or lost—utter panic sets in. Jesus firmly instructs his followers that we have everything to learn from children. And I don't think he meant in a patronizing, aren't-they-cute sort of way. Or in an impatient-I-have-to-tolerate-them way.
When Jesus said that we must be like little children, he is telling us that we need to humbly cling to him as we go about the business of living. A simple definition of humility is to know who you are and act accordingly. A child holds the hand (literally and figuratively), almost without conscious thought or reservation. And when he behaves this way, all is well and peaceful for everyone.
Spiritual Tantrums
But we've all seen what sometimes happens when a child doesn't get his way—a meltdown of a tantrum may ensue. I think this aspect is an excellent example for us too of how we sometimes act with God. How often have I willfully disobeyed God because I want things to go my own way? I think I know what's best for me, and basically shout, "NO! You can't make me!" right in God's face. Or I'm sneaky and do what I shouldn't, thinking to myself, "He can't see me!" That never goes well. But the beauty of spiritual tantrums is that we have a loving father who forgives us, dusts us off, and loves us unconditionally (1 John 1:9).
The Child of Bethlehem
As we move into Advent and celebrate the Christmas season, let's remember that God came to us as a child—one who clasped the hand of Mary and Joseph, and especially of his heavenly father, in complete trust.
"Trust God from the bottom of your heart;don't try to figure out everything on your own.
Listen for God's voice in everything you do, everywhere you go;he's the one who will keep you on track." Proverbs 3:5-6 (The Message)
The Celebrate!
DECEMBER 2015
READ MORE: