Campus Improvements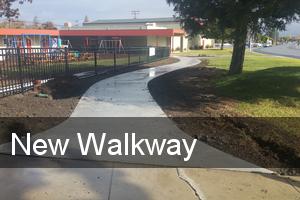 Jerry Cintas
Director of Property
December 2015
New Walkway
Construction on the new walkway that connects the sanctuary with the fellowship hall is complete. No more cutting across the grass or walking out to the sidewalk. We were able to save a lot of money by using some local labor to move the dirt and set the forms and Mike Depew and his son in law Frank were able to do the pour and finishing.
We are now working on all the sprinkler moves and grading, and preparing for the new plants and trees. Over half of the funds for this project came from memorial money from Jean Rund's estate.
Fellowship Hall Acoustic Panels
The Fellowship Hall now has the 2nd phase of acoustic panels installed. The acoustic panels help make the room quieter when large groups are using the room and help speech intelligibility when using the sound system.
Thank you to Kevin Prather for spending a day helping install all the panels.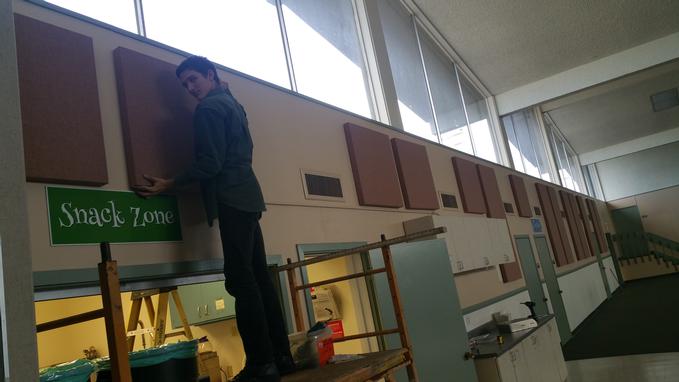 The Celebrate!
DECEMBER 2015
READ MORE: