American For Christ Offering 2016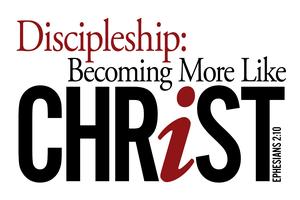 ABHMS
February 2016
Discipleship: Becoming More Like Christ
God's desire for all who know Him is for us to become more like Christ. We become more like Christ by first growing in our knowledge of Him. It stands to reason that we cannot grow to be like someone we don't know. The deeper our knowledge of Christ, the deeper our understanding of Him, and the more like Him we become. Among other reasons, we are to know and understand Christ so that we will be secure in the faith. The America for Christ Offering 2016 theme "Discipleship: Becoming More Like Christ" reminds us that, as American Baptists, we embody the love of our Lord in word and deed.
The Apostle Paul reiterates this truth in Ephesians 2:10 : "For we are what he has made us, created in Christ Jesus for good works, which God prepared beforehand to be our way of life." It is refreshing to read that God is continuously working on us, bringing us up in maturity, shaping our hearts and growing our faith. We see that pointed out in Samuel, who "continued to grow both in stature and in favor with the Lord and with the people" ( 1 Samuel 2:26). And we hear it in the exhortation of Peter, who concluded, "But grow in the grace and knowledge of our Lord and Savior Jesus Christ" ( 2 Peter 3:18). The writer to the Hebrews, likewise, commands, "Therefore let us go on toward perfection, leaving behind the basic teaching about Christ" ( Hebrews 6:1).
The natural consequence of knowing and obeying God is that He becomes greater and greater, while we become less and less, as we yield control of our lives to Him. Just as John the Baptist knew that "He [Jesus] must increase, but I must decrease" ( John 3:30), so the Christian grows to reflect more of Christ. Luke sums it up best when he describes what Jesus told His disciples: "If any want to become my followers, let them deny themselves and take up their cross daily and follow me. For those who want to save their life will lose it, and those who lose their life for my sake will save it" ( Luke 9:23-24).
The America for Christ Offering 2016 reminds us that service is a way of life for Christ's church. Extending the hope, love and compassion of our Lord to our neighbors and communities is a powerful demonstration that we have been transformed. We are reinvigorated by this year's theme to come alongside people as they journey through life. We are asking you to join us in giving generously to this year's America for Christ Offering 2016 and in doing so, help us to reach our goal.