Dare To Be Great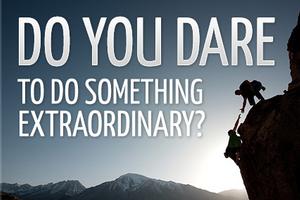 Dr. Wungreiso Valui
February 2016
VISION: 3 THINGS SCFBC WILL BE GREAT AT
"Then the LORD answered me and said: "Write the vision And make it plain on tablets, That he may run who reads it. For the vision is yet for an appointed time…"(Habakkuk 2:2-3).
We set aside the month of January to fast and pray, listen and look to God for direction. God is leading and showing the path we should go for an appointed time. I feel very strongly that God is calling us be a part of the fulfillment of His vision "A House of prayer for all nations."
"Even them I will bring to My holy mountain, And make them joyful in My house of prayer. Their burnt offerings and their sacrifices will be accepted on My altar; For My house shall be called a house of prayer for all nations" (NKJ Isaiah 56:7-8).
God's Vision Our Vision
God's vision for our church is to be:
"A House of prayer for ALL nations and OF all nations."
"Then He taught, saying to them, "Is it not written, 'My house shall be called a house of prayer for all nations'?" (NKJ Mark 11:17).
Fulfilling God's Vision
When God gives direction, we should pursue with great passion to accomplish His plans and purpose. Being good at many things can hinder us to become great at one thing (or few things). To accomplish God's vision and direction we need to streamline our efforts.
The season of fasting and praying had led me to believe that we should be great at 3 (Three) Things to accomplish God's vision.
3 Things SCFBC Will Be Great At
1. Sharing The Gospel
We will be a church that is great at sharing the Gospel, the greatest Good News in the Power of the Holy Spirit.
"For our gospel did not come to you in word only, but also in power, and in the Holy Spirit and in much assurance, as you know what kind of men we were among you for your sake" (NKJ 1 Thessalonians 1:5).
The Gospel is our primary message. Without the message there is no mission .
2. Caring for the Poor And Weak
We will be great at serving the poor and the weak. We will be known as the church that serves the poor.
"Then He will answer them, saying, 'Assuredly, I say to you, in as much as you did not do it to one of the least of these, you did not do it to Me" (NKJ Matthew 25:45).
Pure and undefiled religion before God and the Father is this: to visit orphans and widows in their trouble, and to keep oneself unspotted from the world (NKJ James 1:27).
There is one thing that the Bible teaches and propagates strongly both in the Old Testament and New Testament that is to take care of the poor.
3. Local & Global Ministry
We will be great at local and global ministry. We will be a part of it in a small way with local and global awakening and transformation.
"But you shall receive power when the Holy Spirit has come upon you; and you shall be witnesses to Me in Jerusalem, and in all Judea and Samaria, and to the end of the earth" (NKJ Acts 1:8).
And He said to them, "Go into all the world and preach the gospel to every creature.16 "He who believes and is baptized will be saved; but he who does not believe will be condemned (Mark 16:15-16).
God's message is the same, it does not change. The method can change. In the coming months we will pray and seek God's guidance. We will seek the help of the Holy Spirit to use the best method (s) to accomplish God's vision for our church.
I am writing down the vision in paper, plainly so everyone can read it and run with it.
What is God speaking to you about His vision and the 3 Things SCFBC should be great at? I would love to hear from you.