One Day a King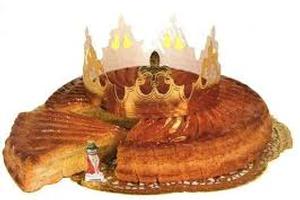 Kyle Williams
Missionaries in Congo
February 2016
Bonne Année!
In France the holiday season is still upon us as we approach Epiphany, the remembrance of the Wise Men's visit to Jesus. It is tradition to bake a cake with a small figure of a king inside and serve the cake in the morning. The family member who finds the king is crowned king for a day, choosing meals and activities.
I love thinking about this kingly visit as it is clouded in deep mystery. Who are these non-Jewish men from the east acknowledging a Jewish Messiah's birth when the better part of God's people ignored the stars' announcement.
One of my favorite theories, is the fact that these could be remnants of the Jews' time in exile in Babylon. The Jews shared their stories and the men of women heard their stories and found hope in their ideas. For hundreds of years they then passed on these stories to their children and their children's children.
So what's the big deal? Well for me it is a reminder that our ability to love and live as light isn't dependent on our political or even religious freedoms. Even when we are slaves in exile we can extend our hope to others changing their lives and the course of history forever. The Kingdom we serve is not of this world. It doesn't operate like those of Earth. It is not about what I will be granted and given and safe-guarded against, but rather it is about what I can give, what I can sacrifice, whom I can love. John 18:36
My continued meditation for the New Year is this: There is no love without sacrifice, no kindness without cost.