The Well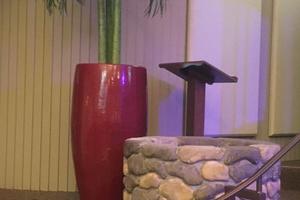 Dr. Wungreiso Valui
February 2016
The woman said to Him, "Sir, give me this water, that I may not thirst, nor come here to draw"
(NKJ. John 4:15).
Every Sunday right after the worship service we invite people to come to The Well. We have created a safe place at "The Well" to have an encounter with God.
The Well is a place -
Without Judgment
Without Shame
Without Guilt
Come as you are to get a drink from Jesus. This is a place to engage and encounter God. Let God inspire and transform you.
Come to "The Well" We will be right there with you.