Campus Improvements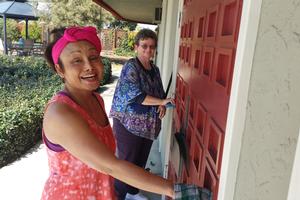 Jerry Cintas
Director of Facilities
March 2016
Getting the Campus Ready for Easter
As part of our continual effort to keep the campus in top shape, Jerri Cooper and Julie Garvey spent two days cleaning the dust off of all the outside window sills and doors.
Library Status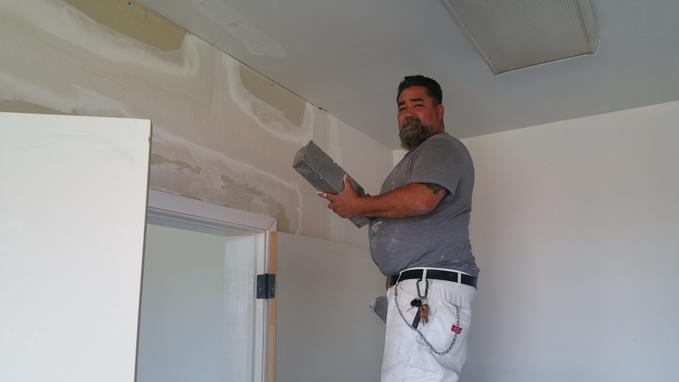 The library relocation project is back on schedule and we are working in rooms 19 and 20 again. We are finishing the drywall this week and will paint and then carpet. The plan for the new library is a completely different design then the older library. The new design will incorporate more lounging/reading areas and nice decor and have most of the shelves in the next room.
The older library rooms, room 31 and 32 will be rebuilt into a conference room / Life Group room and we will be leaving the counter and projector in those rooms.
Need More Space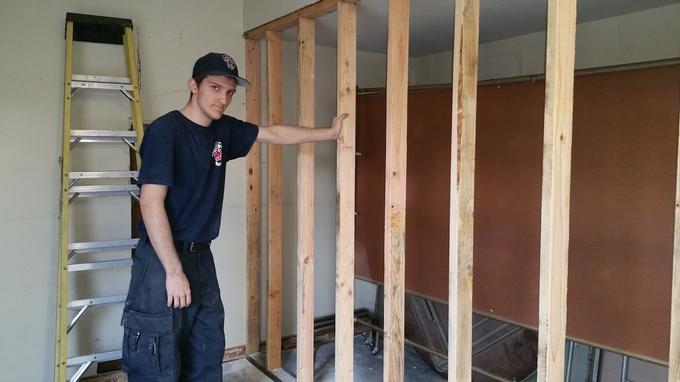 In preparation for making more classrooms for our growing children's ministry we are working on moving the storage in room 13 of the fellowship hall into room 14 in the fellowship hall. Currently room 14 stores the round tables and chairs for use in the hall. We have moved all of the folding chairs into the under stage areas and with the space that is freed up we will be building some walls with a door into room 14. Kevin Prather is helping build the storage room after school with Jerry Cintas.
We will use this opportunity to repaint and re-floor that room. The round tables, plastic tables, risers, and room dividers will still be stored in that room, but we will now have a new space to store rummage sale items, worship in the park sound equipment, and more.
The new storage room will immediately be used as temporary storage space for the youth room chairs as we are beginning to start the huge youth room remodel project.
Front Lawn Renovation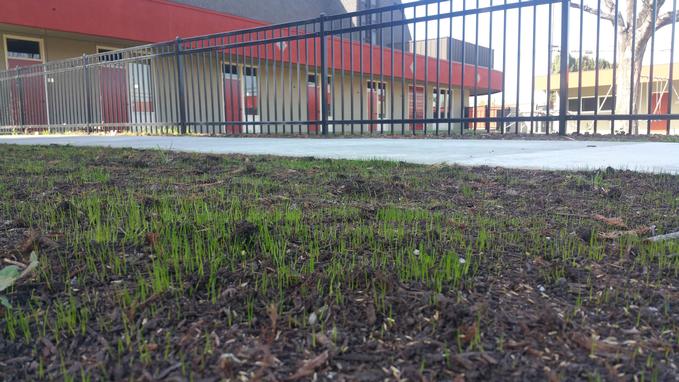 As part of our program to improve the curb appeal of the church we have been spending energy on the front lawns. There were five types of grass growing in the lawns and we have been working on removing the bad grass growth, and regrading the surface with new soil. As part of the renovation we have planted new grass seed over all the front lawns with a more drought resistant grass like we have in the playground area. We hope by summer time that the dirt spots will fill in and grow lush thick turf.
We also plan to install the landscaping in front of the new metal fence in March or April. As part of all the upgrades we also installed a smart sprinkler timer that monitors weather patterns and automatically shuts off the sprinklers when rain is forecasted. This will help in not wasting water.
The Celebrate!
MARCH 2016
READ MORE: