S.H.A.P.E.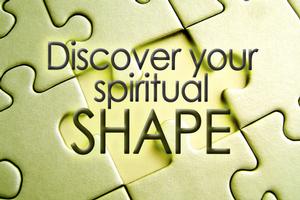 Joel Robinson
Chairman of the Board
March 2016
By now you may have heard a little bit about the SHAPE Summit already, either by hearing about it during Sunday announcements or reading the e-mail that was sent out. Well, hopefully your interest has been piqued because the SHAPE Summit is coming. The Summit will take place Saturday, March 19 from 9:00–5:00 at Santa Clara First Baptist Church. This day-long workshop is designed for you to be able to take the next step in your spiritual life. The Goals for the Summit are that you will:
Explore and discover your SHAPE,
Give you some first steps for using your SHAPE,
Worship, Fellowship, and Grow with fellow Christians, and
Hear from leaders about their experiences at SCFBC.
The morning will focus on worship and discovering your SHAPE. The day will start with offering our worship to God and hearing from Pastor Valui. Then, there will be a small group time that will give you time and space to go over the results of the SHAPE Assessment. Each small group will discuss why SHAPE matters, what it means for your service, and brainstorm steps for using your SHAPE. (*Attendees are asked to take the on-line SHAPE assessment on the church's website in advance of the Summit and bring the results with you.)
The afternoon will be dedicated to personal, and spiritual growth. There will be some time for relaxation and fellowship, and then also some breakout sessions to choose from. Three topical breakout sessions will cover such topics as 'The power of the Holy Spirit' by Jonathan Fung, 'When to talk and when not to' by MaryAnn Fairall, and 'Qualities of a Leader' by Jim Garvey. The day will wrap up with a time of focused prayer, sharing, and looking forward to the work God is calling us to.
The SCFBC Board is excited for this workshop and hopes that you will join us. Please start praying about your attendance and that God will use this event to strengthen and unify our Church for the work He has prepared. Register for the SHAPE Summit by using the church's on-line form, indicating it on your Communication Card, or informing the office. There is no cost to attend and childcare will be provided.
For more information about the SHAPE assessment or SHAPE Summit, please contact the church office at 408-241-7635, office@scfbc.org, or e-mail Joel Robinson joel@scfbc.org
The Celebrate!
MARCH 2016
READ MORE: