EggStravagant Love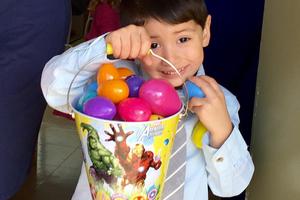 Margareth Valui
Family Life Minister
April 2016
March, Easter, and the Holy Week reminded me strongly of God's extravagant love. I experienced this love when I took a "Journey to the Cross" on Good Friday. As I applied aromatic spices on the wrapped body of Jesus, I was reminded of Mary Magdalene offering a jar of expensive perfume at Jesus' feet. Am I giving my best to God? Is my life a sweet fragrance to God?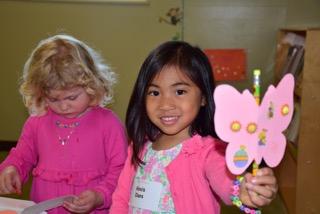 God gave His best, His Son Jesus, to take the place of our sins. During the Holy Week we saw many of the members giving their best as they went about serving and doing their part for God's kingdom, whether it was the Journey, Easter Breakfast, or Worship Service. We also saw this extravagant and sacrificial service at KID Zone as the adults and youth volunteers tried to give a good Easter experience through Egg-Hunt, Crafts, Snacks, and just spending time with the kids. Thank you Karen, Rita, Noreen, Andrei, Mary, Brandy, Sofia, Trudy, Lisa, Micah, Ananya, Jasmine, Sadiye, Elianna, and Hannah.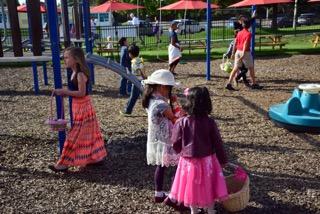 We saw a glimpse of this extravagant love in the Easter Egg-Hunt. We hid 75% more eggs than what we were hoping for! Thank you to all those who made the egg-hunt possible for the kids. Parents and church members were so excited that they kept bringing eggs! Special shout-out to Trudy and Barry for taking care of the egg-packing process...having you made it so much easier to organize this. Something as simple as a plastic eggs in a basket can bring eggcitement to a bunch of kids as well as adults! There is something about seeing New Life being formed in a person!
"Therefore, if anyone is in Christ, he is a new creation; old things have passed away; behold, all things have become new." (II Corinthian 5:17)
The Celebrate!
APRIL 2016
READ MORE: