JOY INEXPRESSIBLE: Disciples Making Disciples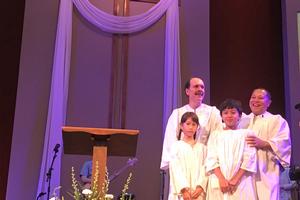 Dr. Wungreiso Valui
Senior Pastor
April 2016
JOY INEXPRESSIBLE: Disciples Making Disciples
I stood with my son in the water on Easter Sunday morning. To baptize my own child is one of my most exciting and satisfying moments. My wife and I experienced a similar experience when our older son was baptized. My younger son before he was baptized said, "I want to make a public declaration that I am ready for a deeper relationship with God."
NO GREATER JOY THAN TO LEAD SOMEONE TO JESUS
Baptism moments are joy inexpressible. There is no greater joy than to lead someone to Jesus and baptize them.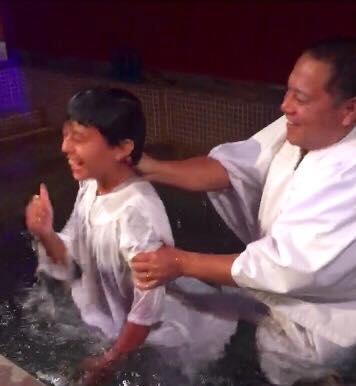 GREAT AT SHARING THE GOSPEL
The primary task of the church is to make disciples of Jesus. Our goal is to be great at sharing the gospel of Jesus Christ.
TOUCHING HEAVEN CHANGING LIVES ON EARTH
As I stood in the water lifting my hands to bless my son and others who were going to be baptized, it reminded me that when we lift our hands and pray for salvation, we are touching heaven and changing lives on earth.
A CALL TO LIFT YOUR HANDS AND PRAY FOR SALVATION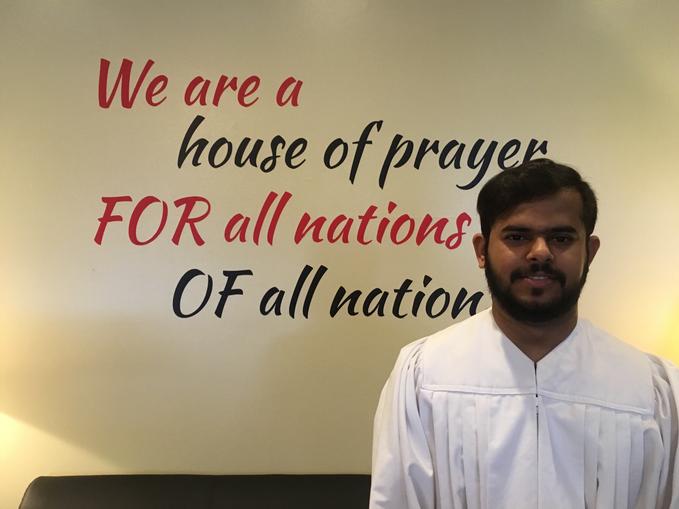 We are going to have baptism every month at our church. I am calling every disciple of Jesus to make another disciple or disciples. Lift up your hands, touch heaven and change lives here on earth.
Let every disciple make a disciple.
The Celebrate!
APRIL 2016
READ MORE: