2016 Leadership Summit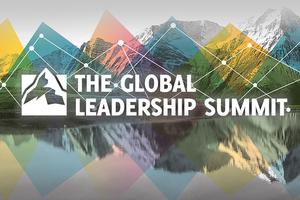 Staff
May 2016
Every now and then an opportunity comes our way to help us get significantly better at something. In the case of those involved in Christian ministry and mission The Global Leadership Summit is one such event.
As many of our current church leaders have experienced before, The Global Leadership Summit sponsored by the Willow Creek Association brings together top-flight men and women from across the leadership spectrum to share their minds and hearts and guide us into becoming persons of greater influence for the Kingdom of God.
This year's speaker lineup includes:
Melinda Gates - Co-Chair, Bill & Melinda Gates Foundation
John C. Maxwell - Leadership Expert, Coach and Bestselling Author Intentional Living: Choosing a Life That Matters.
Danielle Strickland - Officer in The Salvation Army, Author and Ambassador for Stop The Traddik
and of course, Bill Hybels - founder and Senior Pastor of the Willow Creek Community Church
For the full lineup go to the Summit website.
If you would like to see a recap of last year's Summit experience, check it out below:
This year the dates are August 11-12, 2016. Plan now to attend. Registration information is available through the church office at 408-241-7635 or office@scfbc.org.
The Celebrate!
MAY 2016
READ MORE: