California Church Rallies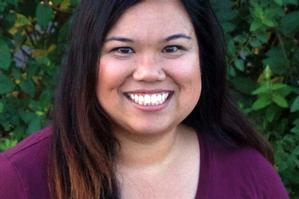 Roger Amerman
World Missions
July 2016
California Church rallies around sending of International Ministries global servant
When she was 13 years old, Melanie Baggao heard God's call to global ministry under a starry desert sky during a mission trip to Arizona. Some 20 years later, through God's providence, Melanie stands at the precipice of fulfilling that call. But she doesn't stand alone. Fellow believers from her home church—Epic Church in downtown Fullerton, California—and churches across the U.S. and Puerto Rico are standing with her, supporting and encouraging her financially, emotionally and spiritually as she responds to God's call on her life.
Melanie, a Biola University graduate and recent sixth-grade teacher, began Arabic language study in October 2015 at the Arab Baptist Theological Seminary in Lebanon in preparation for her ministry in Arabic-speaking cultures.
Melanie's core support comes from her Mission Partnership Team, comprised of nine young, talented, Spirit-filled men and women who, in love, covenanted with her to provide necessary support before and during her service. All of the team members are personally committed to supporting Melanie's call, in part because each has participated in a short-term mission trip through Epic Church in recent years.

Encouragement from Mission-Minded Epic Church
Melanie has been a member of Epic Church since 2003. Affiliated with the American Baptist Churches of Los Angeles, the American Southwest and Hawaii, Epic is a young, multicultural church with a vibrant ministry to downtown Fullerton, California.
"We have supported [global servants] from the very beginning," said Epic Pastor Kevin Doi, adding that Mel is the third global worker sent out from Epic. "Our church is gathering around these folks. We love them and we support them. But really, all we have done is provide them a context to explore what God is doing. We provide a community from which they are sent. Our bent is that we want you to build lasting relationships wherever God sends you, locally or abroad."
"We're committed to this place," said Kevin. "Our approach to mission in Fullerton is long term—to come alongside people and hear their stories and to help them to understand what God is doing in their lives." Melanie affirmed Epic's approach: "It helps to know that I have a safe place where I can share my raw feelings and struggles. It's a place where I can be authentic and real. It's helpful to know that I'm going on the field with this kind of support."
One relationship-building program developed at Epic is called " Lead Story." It is an intensive
10-week program in which participants map out their life experiences to discover God's leading purpose in their lives. Sandee Hunt, the Lead Story class leader, said that Melanie took part in the program as she was investigating her call to international service. "It was exciting to see her story coming together to where God was calling her," Sandee said. "To have a class to process that experience in community was awesome."
"I think Mel's experience stirs everyone to look at their own calling," Sandee added. "And as she goes and there is her continued relationship [with Epic], that will have more impact on people."
Epic Church is also home to former International Ministries Board of Directors member Allen Yeh. He noted, "Mel's call expands Epic's global reach. Our emphasis has been on local ministry...and so I think that Mel's call provides some balance. It makes our church be more well-rounded and gives us a foothold in a different part of the world."
"There is a paramount importance to reach the youth," Allen continued, noting Melanie's experience as a sixth-grade teacher. "The younger generation needs dignity, purpose, direction and honor."
Melanie was commissioned for her global assignment at Epic Church on October 4, 2015. Asked if her family has been supportive of her decision, she said emphatically, "Yes. I had several heart-to-hearts with my mom about it as I was growing up. My mother said, 'If it's God's call, then we can't compete!'"