Man Camp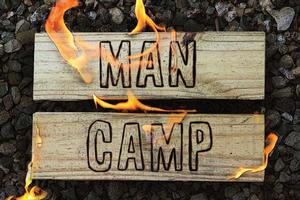 Jerry Cintas
July 2016
On Friday, Saturday & Sunday, August 5th - 7th, we are trying something new at SCFBC - our first ever Man Camp. Mark McGaffee, Greg Robbins, Darren Pozzi, and Jerry Cintas have teamed up to put together a weekend experience that will challenge, inspire, and unite the men of SCFBC. Rough camping alongside a river near Yosemite is the perfect setting for disconnecting from the Bay Area and connecting to God's greatness and beauty. Powerful sessions are being prepared that will look into partnering with the spark that is within you - along with some really creative activities and challenges.
The cost is only $25. Use this opportunity to invite someone age 15 or older to come with you and experience three days of celebrating manliness with man food and doing man stuff.
Sign up in the office, or let Jerry jerry@scfbc.org, Darren, Mark, or Greg know you're interested.