Youth News!
Youth Staff
July 2016
In June, we kicked off our summer with a pool party, where we enjoyed pizza at the Nebeker's pool. Another week, we enjoyed some challenging water games at the church. We also enjoyed a night of mini-golf and arcade games at Golfland. Perhaps the highlight of the month, though, was our retreat at Salt Point. We braved the cold (yes, cold), hiked and spent time building our relationship with Christ. The theme for the retreat - as the theme is for the entire summer - was "Going for the Gold," where the gold is our eternal reward in heaven.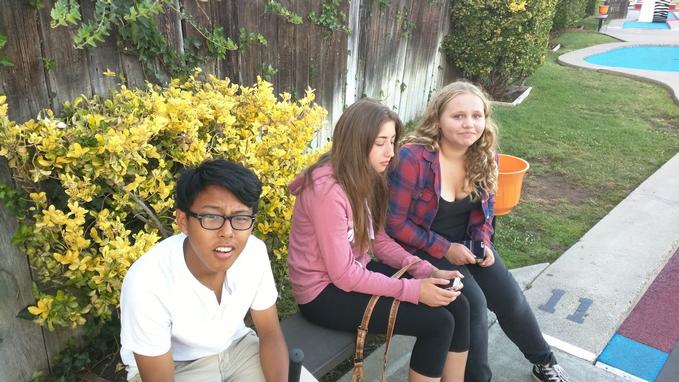 Rey, Sadiye, and Jasmine at Golfland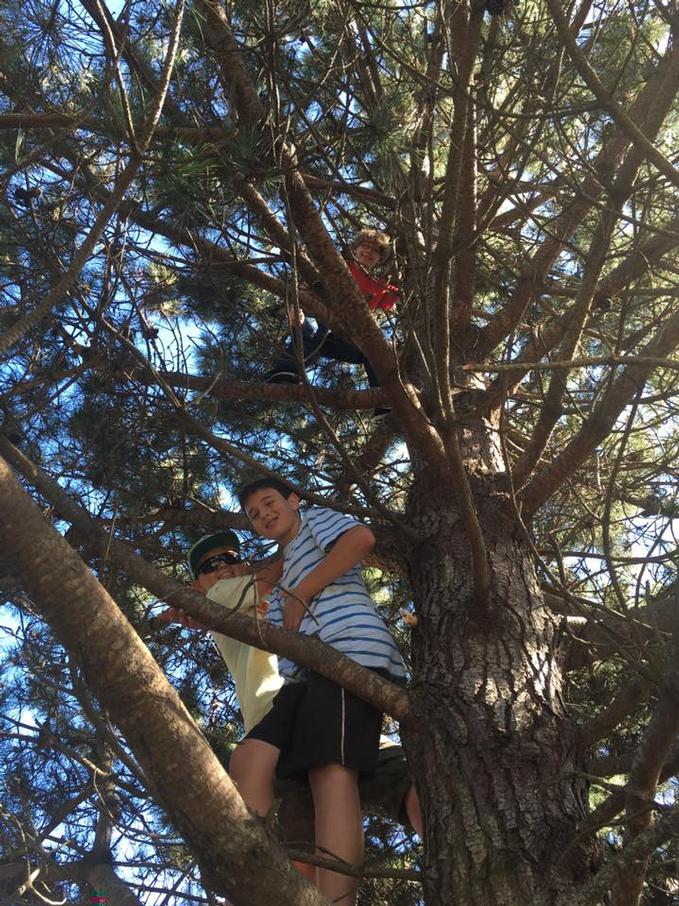 Three Boys in a Tree

Youth Mentors: Mark, Kirsten, Andrew, Mary, Matt S., Kim, Danijela and Matt M.
Upcoming Events
July 6 - San Jose Giants Game
July 13 - Pentathalon at Church
July 20 - Laser Quest
July 27 - Games at Carmichael Park

More Events at scfbc.org/reflect