Campus Improvements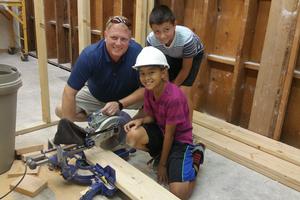 Jerry Cintas
Director of Facilities
September 2016
Youth Room Update
We have been working hard on the Youth Room remodel. The youth have been helping a lot on the demolition and framing, and are improving in their hammering, screw gun, measuring and chop saw skills. The room is prepped for the spray foam insulation guys to come in and do their magic so that the room can be habitable during hot and cold days. The two small group rooms are now framed and the stage section will be built next.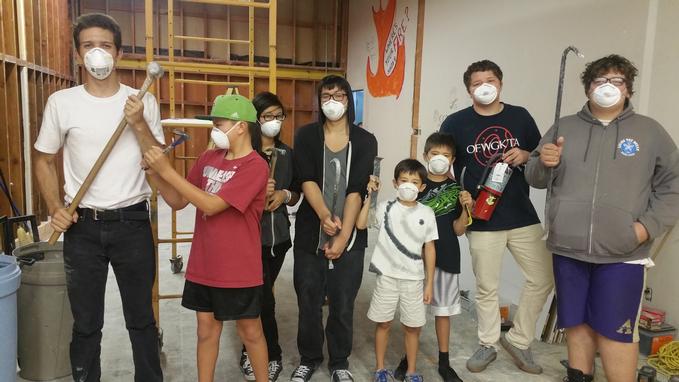 Conference Room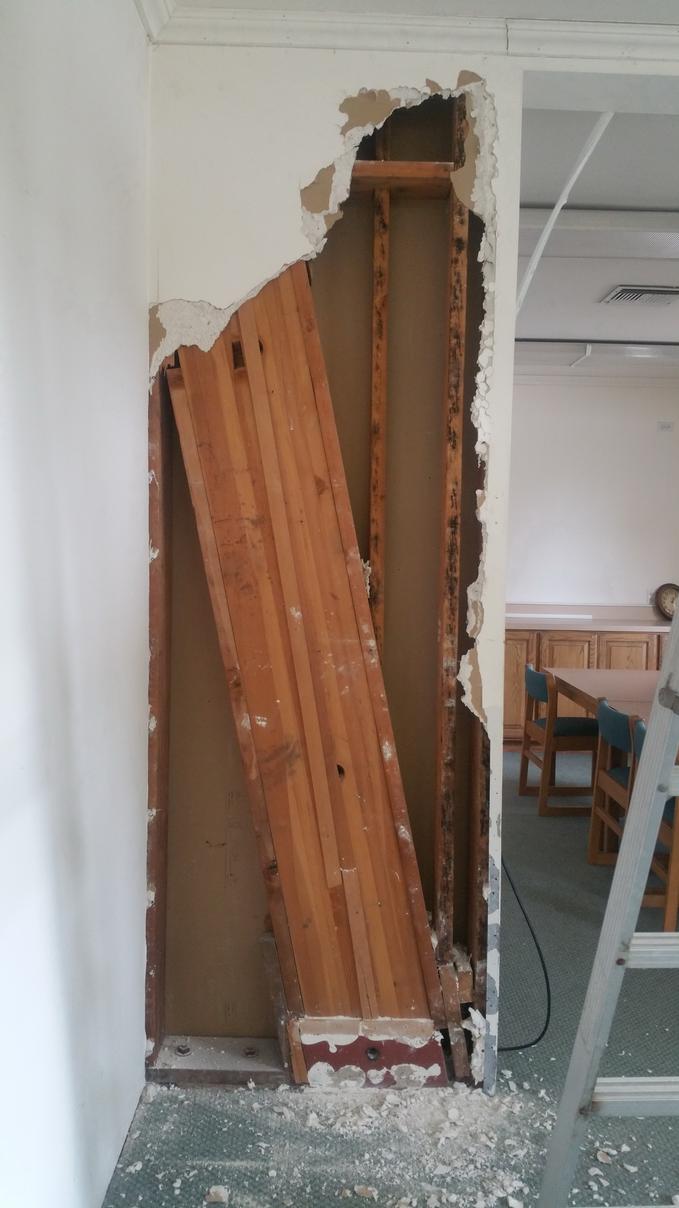 We are also currently converting the old library rooms (Rooms 31 and 32) into a conference room. This room will have a large, long table that Life Groups can use if they need table space. The room will also be used for large meetings. The existing counter will stay in the room so that we have space for light snacks and drinks.
One of the features of the room will be to expose the main support beam that divides the room. We'll clean it up, stain it, and make it a feature of the room. Plus, it will provide more space in the room and improve the sight lines.
New Rear Gutters
The 260 feet of gutters down the back alley of the fellowship hall have been in really bad shape for the last 5 years. The way they were tied into the roofing membrane was causing water leaks in many of our classrooms. Getting a jump on the rainy season, we have replaced all of the gutters and repaired the roof dry rot in 6 different spots.