Water from the Well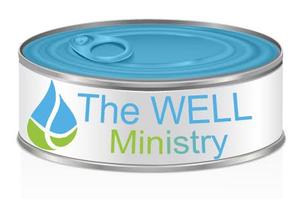 Allison Fung
September 2016
WATER FROM THE WELL
While the Silicon Valley is home to many of the world's largest tech companies and thousands of start-ups, on the flip side are the unique problems the Valley presents with its high rents and low vacancy rates. Many families struggle to keep up with rising expenses, and just to put food on the table. Poverty is not the only cause - unemployment, low wages, unexpected medical costs, and limited community resources are all triggers for hunger and poor nutrition in our community.
As an extension of "The Well Prayer Team," which ministers to an individual's spiritual needs, we have rebranded our Fellowship Fund to be known as "The Well Ministry" to also meet physical and emotional needs. The Well Ministry helps instill hope and serves to make a meaningful, enduring impact on our Santa Clara community by providing the basic needs of supplemental food and other resources that nourish both body and soul.
Since September is Hunger Action Month, we are asking everyone at Santa Clara First Baptist to take action to fight hunger in our community all month long. Here are some ways you can help:
Food Drive: We will be hosting a food drive from September 18th to 25th to stock our Food Pantry. Donations can be dropped off in the church lobby or church office. Please download the Supply List to ensure you are donating items we need and that are safe for consumption.
Donate: The Well Ministry not only supports the Food Pantry, but also helps families with funding for unexpected financial emergencies. If you would like to donate, please make your checks out to "SCFBC" and indicate "The Well Ministry" on your check memo, as well as on your tithe envelope. Donations are needed year-round.
Volunteer: The Food Pantry would not be possible without our wonderful volunteers. We offer different opportunities for those who wish to donate their time to fight hunger. Allison Fung will be hosting a Pantry Volunteer Information Night on Tuesday, September 20th at 6:30 p.m. in the church parlor. All who are interested are welcome. You can email allison@scfbc.org for more information.

And please visit our Food Pantry page for information about the Pantry.