Declaration of Gratitude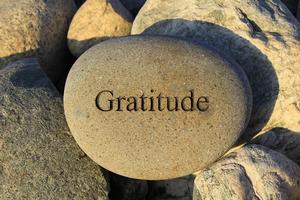 Wungreiso Valui
Margareth Valui
November 2016
Declaration of Gratitude: One-Year Milestones

Psalm 121: I will lift up my eyes to the hills - From whence comes my help? My help comes from the LORD, Who made heaven and earth (verses 1-2).
My wife and I joined the church on November 1, 2016, as the Senior Pastor and Family Life Pastor. This is our one-year milestone. As parents of three kids, my wife and I look forward to checking the milestones of our kids with their doctors. We celebrate every developmental stage of our kids. We continue to celebrate God's gift. We are grateful to be parents and serving a Good Father at Santa Clara First Baptist Church.
We are grateful:
To God for calling us to Santa Clara. We serve good people who are passionate to reach the Silicon Valley with the love of God. We are grateful for the opportunity to serve Him in this valley.
To God for the house He provided for us within 2 months. Our Good Father who made heaven and earth settled us in Santa Clara. People are surprised we own a home in Santa Clara. We are grateful.
To God for our kids' education. We asked our Good Father to help find our kids good schools so they can grow and thrive. Our boys, Rey and Shim, were selected by the 49ers STEM Leadership Institute and our daughter, Sira, is going to a STEAM (Science Technology Engineering Art & Math) school.
Psalm 121: He will not allow your foot to be moved; He who keeps you will not slumber. Behold, He who keeps Israel shall neither slumber nor sleep (verses 3-4).
We came to Santa Clara by faith. We moved in the middle of a school year. We uprooted our kids from their friends, school, golf coach, and piano teacher. My wife and I simply obeyed God's call, believing and trusting in His plans for our family and ministry. People asked, "How are you going to live in Santa Clara? Can you own a home in Santa Clara?" I simply replied, "When God calls, He will provide." Our Good Father neither sleeps nor slumbers. He has been watching out for us. We stand on His faithfulness and promises. I believed our Good Father would do things far beyond what we can comprehend at this church. I believe in Him. I BELIEVE.
Psalm 121: The LORD is your keeper; The LORD is your shade at your right hand. The sun shall not strike you by day, nor the moon by night. The LORD shall preserve you from all evil; He shall preserve your soul (verses 5-7).
We minister to this church and people in the valley knowing without a doubt that God, our Good Father, is the provider, protector and preserver. We go to God with such confidence for your sake. We pray for you, trusting in His promises. We preach and teach with boldness and courage in the power of His resurrection. We have no doubt about whom (God) we preach and serve. We ask for your prayers that we remain faithful to God's calling.
Psalm 121: The LORD shall preserve your going out and your coming in from this time forth, and even forevermore (verse 8).
God knew we would come here. We urge you to join with us in going out to the people in the valley with the Good News of hope, healing and heaven. Join us to love our neighbors, the poor, and the lost. Let us spread city-wide hope with the message of love, joy and peace in Christ Jesus.
The Celebrate!
NOVEMBER 2016
READ MORE: