Children's Ministry in February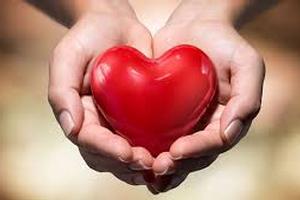 Kirsten McGaffee
Children's Ministry Director
February 2017
This February in Children's Ministry we are focusing on Spreading God's Love. In each of our classrooms we are doing crafts, story time, and interactive lessons that show us God's love. Mark your calendars for March 11, which will be our next Children's Ministry get-together! We will be having a special party in the nursery-aged Kids' Zone, and it is open to all children and their families!
Quick, name your favorite romantic movie. Got it?
Why do we love such stories? Most likely, because we are all hopeful romantics. Every one of us clings to the hope of lasting love because human intimacy serves as a picture of a love rooted in God Himself.
Children best grasp the reality of God's love when they experience this expression at home. We can teach them about His love as we embody the following qualities of our heavenly Father.
God is love: It is true that God does loving things. But the more important truth is that God is love (1 John 4:8).
God cares: We can cast our anxiety on God because He cares (1 Peter 5:7). Like a spouse's hug when we're stressed, or a parent's hug when we're worried, God's love comforts and reassures us because we know that He cares about each troubling detail of our lives.
God initiates: Our Father God takes the initiative in loving us rather than waiting for us to show love to Him. The Bible describes this love: "Not that we loved God, but that he loved us" (1 John 4:10).
Whether your children are toddlers or in elementary school, they need to understand God's love for them. This month, I encourage Santa Clara First Baptist families to show more love. Let's be intentional about showing unconditional love to our children, like Jesus does for us.
New Table and Chairs
We have been working on remodeling our classrooms and now have new tables and chairs for the elementary age children in room 11. Thank you Jerry Cintas for helping with this project.