Campus Improvements
Jerry Cintas
Facilities Director
March 2017
Fellowship Hall LED Lights
We have finished updating the lighting in the Fellowship Hall to new energy-efficient LED lights. They have a warmer color than the old fluorescents, look great, and save half the power.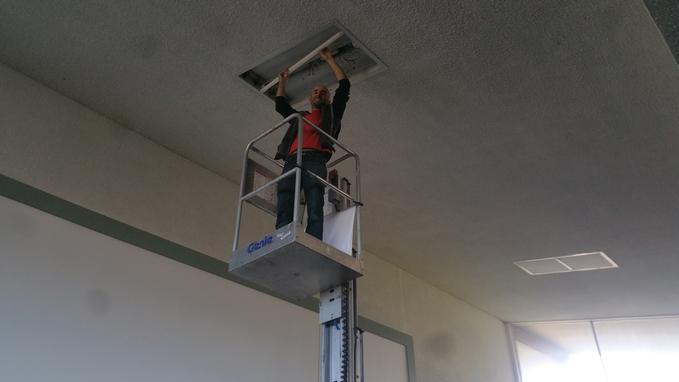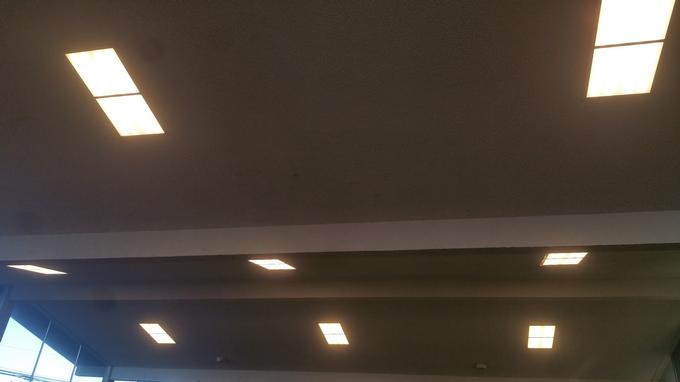 Youth Room
A lot of progress has been made on the Youth Room remodel project. The stage platform is finished, thanks to Darren Pozzi and Greg Robbins, and the drywall is done. Jun Lagmay has started painting the room. Steve Erling has ordered the carpet for the stage platform, and he will install it soon. Matt Juarez has been working on the electrical wiring for the stage. The installation of the new heating and air-conditioning system is scheduled for the next two weeks. It will be great to have this new room for the youth of the church.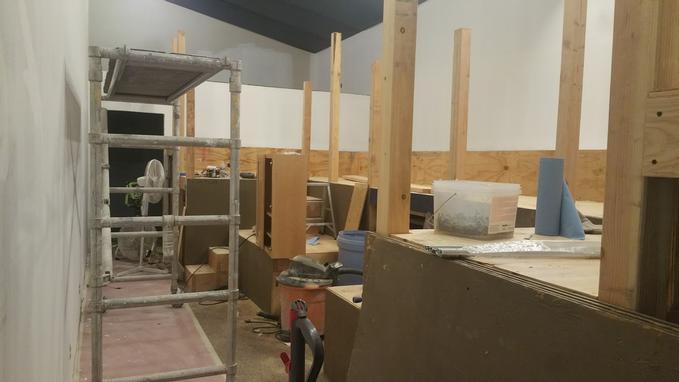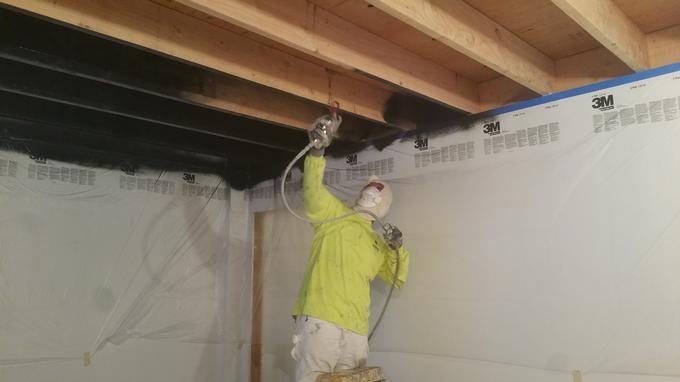 Parlor Thermostat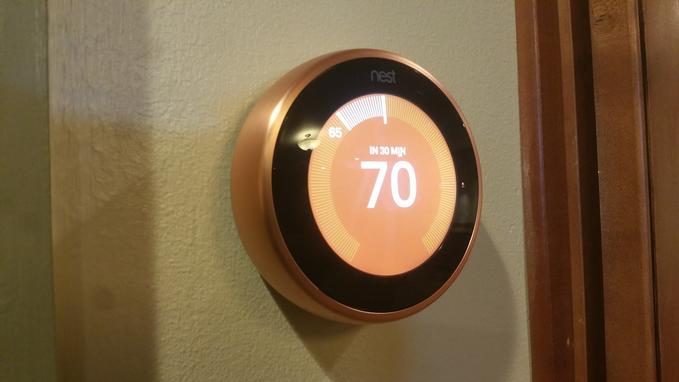 A new thermostat that will allow heating and fan control (no air conditioning) for the parlor and sanctuary classrooms has been placed in the church parlor. The controls were moved from the church office into the parlor. Thank you to Lloyd Darknell for helping with the project. To adjust the temperature, just spin the entire thermostat to the desired setting.
Lobby AED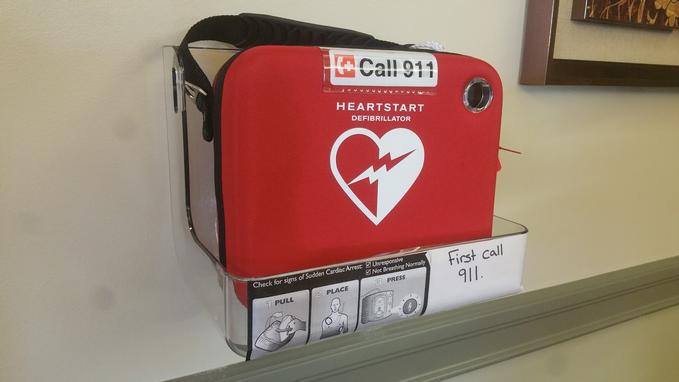 There is a new AED (Automated External Defibrillator) wall-mounted in the lobby. AEDs are used in emergencies involving sudden cardiac arrest. Thank you to Daena Yuksel, who suggested the AED and helped with its registration. In case of an emergency, call 911 first, then contact Daena Yuksel, Danijela Tomic, or Christine Robbins if available, or follow the instructions on the device if there is no one to assist you.