New Church Plant: Frequently ASKED Questions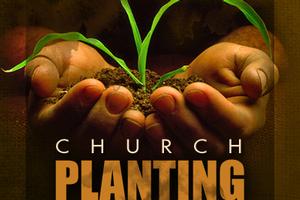 Wungreiso Valui
March 2017
Who is the Leader?
There is no leader other than Jesus Christ. Christ is both the foundation (Acts 4:11, 12; 1 Corinthians 3:11) and the head of the church (Ephesians 5:23). As long as Christ is the head of the church, she will be well and alive.
Why Do We Plant Churches?
By nature, the Great Commission means increase or growth. When the church fulfills the Great Commission, the natural progression will be growth: "Go therefore and make disciples of all the nations, baptizing them in the name of the Father and of the Son and of the Holy Spirit, teaching them to observe all things that I have commanded you; and lo, I am with you always, even to the end of the age." Amen (Matthew 28:19-20). Christ commands us to make disciples. We should not limit making disciples to people we know, but go to the ends of the earth to reach them. The good news is that people from the ends of the earth are here among us.
Are We Buying Property And Building a New Facility?
A church is people. We build people, not buildings. Yes, the gathering may become so large that it requires a new building. A church in most cases begins with two or three people coming together to pray, praise, and study the word of God in order to grow deeper in their walk with God. We are not going to buy property and build a new facility to begin with. Our primary goal is to provide a place of worship in our existing facility for people who are looking to assemble and meet their spiritual needs.
Who Are We Targeting?
We are targeting people who are unreached, non-English speaking, and/or bi-lingual. In the past we have taken great efforts to spread the Good News across the ocean and to other places outside our country. We will continue with such efforts. The difference now is that the world has come to us. The world is our neighbor and lives right in our backyard. Many of our neighbors are unreached, and many experience displacement - both physically and spiritually. Also, many who are actively involved in church life are disconnected because of language barriers. We have the opportunity to do something about that. The Bible says, "Not forsaking the assembling of ourselves together, as is the manner of some, but exhorting one another, and so much the more as you see the Day approaching" (Hebrews 10:25). We are providing space for people to reach the unreached, and to reconnect with those who are displaced.
What About Our Growth?
Antioch was Paul's home church. As they ministered to the Lord and fasted, the Holy Spirit said, 'Now separate to Me Barnabas and Saul for the work to which I have called them.' Then, having fasted and prayed, and laid hands on them, they sent them away" (Acts 13:2-3). After completing his missionary journey planting churches, Paul returned to his home church. The church in Antioch, where followers of Jesus were first called Christians, served as an important church for Paul as he spread the gospel and planted churches in Asia and Europe. Planting churches will add to our faith and church life and not diminish them.
Where Are We And What Can I do?
Do you have questions? Please let the pastor and staff know. We will be glad to provide answers. We started these ministries and ventures with much prayer, and we continue to value your prayers and inputs. We are in this together.