Connecting at SCFBC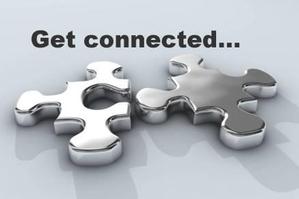 Connection Team
April 2017
The recent "Introduction to SCFBC" class was well attended
The church's Connection Team, with Pastor Valui leading the get-together, held an "Introduction to SCFBC" class during a lunch meeting after worship service on Sunday, March 19th. The following eight adults attended: Viney and Anita Khokar with their two children; Izaac and Colleen Singh and their two children; plus Max Irving, William Gauspohl, Sasi Muthusamy, and Frank Pan.
New Members and Baptism
On March 22nd, the SCFBC Board voted to add five new members to the church. Viney, Anita, Frank, and Michael Rawson received the Right Hand of Fellowship on Sunday, March 26th. During the Palm Sunday worship service on April 9th, Max Irving will be baptized and then introduced to the congregation on April 23rd to receive his Right Hand of Fellowship. Please join with us in congratulating our newest members!
Save the Date: Next "Introduction to SCFBC" Class
If you are also thinking about joining the church, or want to know more about baptism, please contact Pastor Valui at valui@scfbc.org, and attend our next "Introduction to SCFBC" class on Sunday, May 21st. It will be held in the Fireside Room after the worship service, and a light lunch will be served. Please save the date!