Mission Summit 2017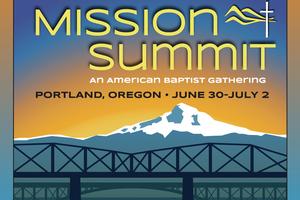 American Baptist Churches
April 2017
2017 Mission Summit Conversations Will Highlight the Seven Denominational Priorities
This summer at the Biennial Mission Summit, the Mission Summit Conversations will take place in seven rooms dedicated to focusing on the seven denominational priorities: Anti-Violence, Discipleship, Ending Poverty, the Gospel in a Rapidly Changing Society, Innovative Models of Pastoral Ministry, the Next Generation of Leaders, and Women in Ministry.
The Mission Summit Conversations are an opportunity for everyone attending the Summit to engage in a meaningful dialogue about the topic of interest to them. As individuals register for the Summit, they will be asked to also sign up to participate in a small group that will focus on one of the Conversation topics. In order to better prepare for the Conversations, delegates and participants are encouraged to review the case statement for their chosen topic in advance of the event.

Click here to learn more and to view the case statements developed for each of the denominational priorities.