Multiplying: God Is Working With Us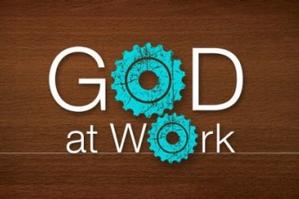 Wungreiso Valui
Senior Pastor
April 2017
God is on our side and He is in our midst.
God is working with us. Team Dubs (Pastor Wungreiso & Margareth) were called over a year ago to serve at Santa Clara First Baptist Church, and we - the church - are winning souls, baptizing people, and welcoming new members.
Winning Souls
God has added 20 new converts to our church. We are experiencing a fresh wind and a fresh passion to share the good news. Let the fresh fire of the Holy Spirit continue to stay aflame to win souls for the Kingdom of God. Go for it with the Holy Spirit.
Baptizing In The Death & Life of Jesus
We have experienced great joy in baptizing 17 new believers. Every individual had an amazing story to tell about his or her path to resurrection through trust in Christ. Please continue to invite others into this miraculous way of life.
Members Added To The Church
God has added 32 new members to our church. God gives the increase. He is sending new people to our church every Sunday. We yearn to be a church where people encounter the Holy Spirit and feel the real presence of God as they come to worship and to fellowship with His people.
First Love, First Work And First Teaching
Never lose our first love. If you want me to remind you again what first love is...
Keep the fire of soul-winning burning. We consistently commit to the first work, sharing the Good News, the Gospel of Jesus Christ.
We stand and hold fast to the teachings of Christ. We as a church will face pressure from the world to conform to its ways. We must stand, hold fast, and be "committed to Christ just as Christ is committed to the church."