Connecting at SCFBC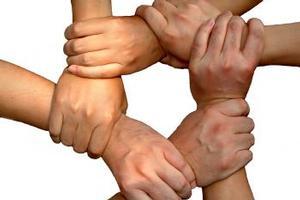 Connection Team
May 2017
WELCOME!
Welcome and congratulations to Max Irving. Max was baptized on Sunday, April 9th, and was extended the Right Hand of Fellowship from Pastor Valui and the congregation on Sunday, April 23rd. Max currently works for the Fremont Unified High School District as a paraeducator for an adult special needs class. In the fall, Max will be going to the University of Oregon to complete his Masters degree and earn his credential in Special Education. Max currently works with our Youth Department, serving as a mentor, and attends multiple Life Groups, including our volleyball league.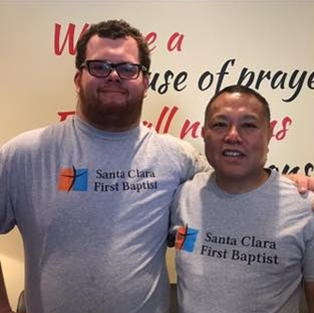 Intro to SCFBC
If YOU have been called to become a member here, but haven't attended the "Introduction to SCFBC" class, please save the date for the class on May 21st at 12:00 noon in the Fireside Room after the Sunday morning service. There will be a light lunch served while you meet others who are considering the next step of their spiritual journey. If you are planning to attend, please let the office know at 408-241-7635 so that the proper amount of food can be prepared.
Baptism
If YOU are ready to proclaim your identity in Christ, please contact Pastor Valui at valui@scfbc.org, Greg Robbins at greg@scfbc.org, or Jerri Cooper at jerri@scfbc.org, so we can help you with what God has called you to do. Remember, by being baptized you're saying, "I died with Jesus Christ, I was buried with him, and now I am raised with Christ to a brand-new life."
The Celebrate!
MAY 2017
READ MORE: