Library Corner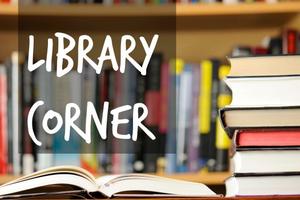 Library Team
May 2017
Mother's Day, Memorial Day and graduations are three special events that occur in May. Those subjects are the main theme of this month's "Book Nook" materials. The Daniel Henderson and the Global Leadership Summit books described below will also be featured in the "Book Nook." Plus, you'll find plenty of feature films on DVDs for families to share and discuss. Stop by and check out something of special interest to you - in the church lobby throughout the month of May!
Daniel Henderson telecast materials
I hope you were able to attend the Old Paths New Power telecast by Daniel Henderson on Saturday, April 29th, in the church sanctuary. We have two Daniel Henderson books already processed and ready for you to check out in the "Book Nook," which is located in the church lobby. Here are the titles of those books: Transforming Prayer: Everything Changes When You Seek God's Face, and Old Paths New Power: Awakening Your Church through Prayer and the Ministry of the Word.
Global Leadership Summit materials
Just a reminder that the library has added many Global Leadership Summit materials over the past several years. When we process the books that the Summit recommends, we put a gold star on the binding so that you know they are endorsed by reliable sources. We usually add the event's latest materials to the library's collection after the annual summit in August, but this year we have some books already available so that you can read them now. There may be other new books presented at this year's summit, but here are those that are ready for you to check out: Lean In: Women, Work and the Will to Lead, by Sheryl Sanberg; Just Mercy: A Story of Justice and Redemption, by Bryan Stevenson; Work Rules! Insights from Inside Google That Will Transform How You Live and Lead, by Laszio Bock; and Left to Tell: Discovering God Amidst the Rwandan Holocaust, by Immaculaee Iibagiza.
The Celebrate!
MAY 2017
READ MORE: