SCFBC is Me (Us)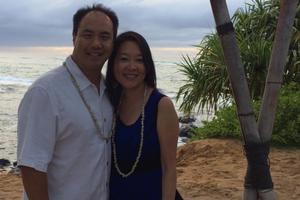 Gary and Karen Dong
May 2017
SCFBC Is Us: Gary and Karen Dong
Church is not just a building. Church is a community. It is a group of people who come together to grow in their faith, live like Jesus and share His love. We know there are so many wonderful people who attend Santa Clara First Baptist Church, and we don't want you to miss out on getting to know them. Every month we'll highlight someone from SCFBC, share their story, and give you a glimpse of the wonderful people that make up our church.
Meet Gary and Karen
Are you originally from the Bay Area?
We were both born and raised in Sacramento, California. Gary moved to San Jose for college, and Karen has been around the nation and around the world.
Are you single or married? If married for how long?
We have been married for five years this past February.
What do you do for work?
Karen is a Risk Manager for Lockheed Martin Corp, and Gary is a Packaging Engineer for Amazon.
What do you like to do in your free time?
We enjoy getting to know people, and how God is working in people's lives. We like spending time outdoors at the beach, hiking and walking, but also enjoy quiet times at home reading, watching movies and cooking/barbecuing.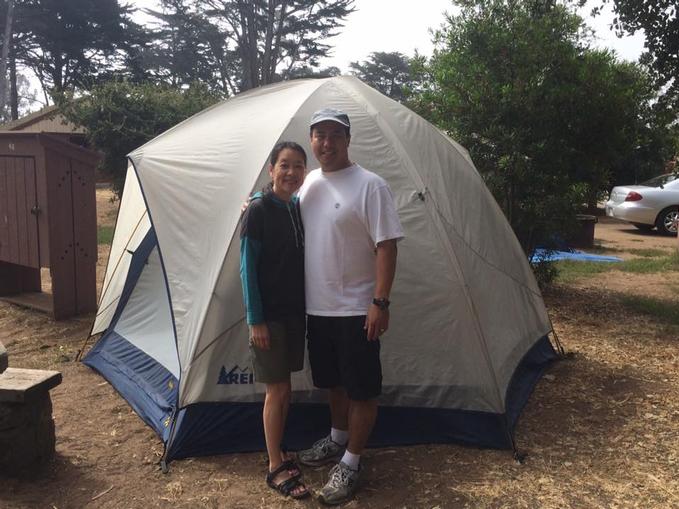 How long have you been coming to Santa Clara First Baptist Church?
Karen has been attending SCFBC since 2003, and Gary started coming in 2012, after we got married.
What made you start coming to Santa Clara First Baptist Church?
We saw how God's presence was working in subtle, but unique ways and we wanted a place where we could also serve.
Describe the impact your relationship with Jesus has had on your life?
Jesus has given us hope in desperate times and given us a firm foundation in shaping our values in a world that needs Him.
What has been the impact of Life Groups on your lives?
The diverse variety of small groups has given us the opportunity to meet other married couples in the Newly Married group, to discover people who share some of our common interests, and to develop friendships that wouldn't have had an opportunity to happen otherwise.
Do you serve on a volunteering team? What do you like about serving on that team?
Gary serves on the Worship Tech team and enjoys working with the tech tools, helping the worship team focus and lead the congregation to the heart of worship.
Karen serves on the SCFBC Board and enjoys the relationships of people who are committed to furthering the Kingdom through SCFBC. She also helps Sunday mornings with the Children's Ministry.
Both Karen and Gary have led various Life Groups over the years.
How would you describe the Santa Clara First Baptist Church Community?
It is a diverse community that helps people develop a deeper relationship with Jesus.
What makes you do what you do here at Santa Clara First Baptist?
We believe it is a blessing and a privilege to be able to serve and be part of the SCFBC community.
The Celebrate!
MAY 2017
READ MORE: