Attention All Women!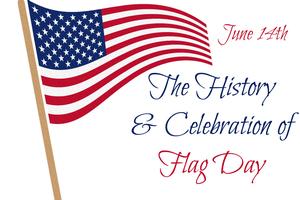 Barbara Chicks
June 2017
ATTENTION ALL WOMEN!
Everyone loves a picnic. Well, almost everyone! You are invited to attend a picnic on Wednesday, June 14, at 11 a.m. Come and bring a friend.
We will meet at the home of Vera Masters, located at 3160 Humbolt (the street behind the church). This will be a potluck, but if you are not a member of an American Baptist Women's (ABW) Circle, please be our guest. No need for you to bring anything!
This event is on Flag Day
Have you ever wondered why June 14th is called Flag Day? Come and find out, as Gladys McFarland gives a program on the American flag, including its history and proper flag etiquette. Come for a time of good food, great fellowship, and the opportunity to get acquainted with other women in the church.
For more information, please call Barbara Chicks at (650) 209-5123.
Hope to see you there!
The Celebrate!
JUNE 2017
READ MORE: