Greetings From the SCFBC Board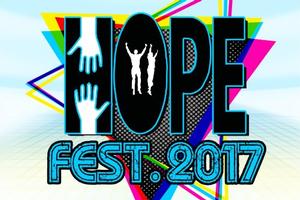 Nicole Wiesen
June 2017
Greetings from the SCFBC Board
One of the goals we are working on currently is the planning and development of the H.O.P.E. Fest, which will be held on Sunday, August 6th, 2017. The event will be held at the church. As you've already heard, this is an opportunity to put our faith and love into action. Exactly what SCFBC is great at! We are "Here to Serve." We can help in providing for the physical needs, as well as the spiritual needs, of our neighborhood and community.
Pastor Valui gave us the verses from Matthew 25:34-36 in order for us to understand the Biblical vision God has for all of us in the church body. As believers and followers of Christ, we are called to obey God by loving and caring for those who are hungry, thirsty, lonely, naked, and sick.
We would love it if everyone would help out in some way at H.O.P.E. Fest. So far, we have church members who are volunteering to help with such things as blood pressure tests and breast cancer screening. We will be hosting an American Red Cross blood drive. We will have a hairdresser to do basic haircuts. We are also hoping to have a food truck, operated by a fellow church member and his students, to provide meals. We hope that we can also have a bookmobile on hand, as well as free school supplies to hand out to students.
We can't do any of this without God being at the center of this H.O.P.E. Fest. Let us pray with intention for those who are needy, suffering, and looking for hope. Let us pray for ourselves to be listening to God to hear how He can use what He has given us in order to bless others.
There are also several great health benefits for you when you volunteer:
Decreases your risk of depression
Provides a sense of fulfillment & purpose and increases your self-confidence
Reduces stress levels when you help others
Increases your brain functions by being physically & mentally active
Helps you experience the "Happiness Effect"
Provides you with a fresh & different perspective on the world
(taken from: http://createthegood.org/articles/volunteeringhealth)
H.O.P.E. Fest is a new ministry at SCFBC. I hope you can come and join us on Sunday, August 6th, to bring God's hope and love to the children, teens, parents, and families who live in our neighborhoods and communities. Don't you want to experience the "Happiness Effect?" We become blessed when we bless others. You can contact Pastor Valui, the church staff, or any board member to ask any questions or to sign up to volunteer.
The Celebrate!
JUNE 2017
READ MORE: