Meet Our Youth Pastor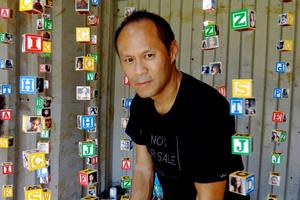 Wungreiso Valui
June 2017
Dr. Jonathan Fung has a passion to invest himself in the mentoring of our youth, and to help their faith take root. He is on the Board of Trustees at San Jose Christian School, and has been coaching the boys' Middle School basketball team there for the past five years. He started a Middle School boys' disciple group called POD (Place for Discipleship) that meets on campus regularly. Jonathan also leads the annual spiritual retreat for the school's 7th grade class.
Dr. J is a professor, artist, and social activist. He creates films and art installations, including public art, that explore the human condition and social issues. For the past 9 years, his creative work has been a platform to expose the darkness of human trafficking, and to create a call to action to end modern-day slavery. Jonathan's award-winning short film Hark was screened at the European Border Guards Conference in Warsaw, Poland. And the film is now part of the Fundamental Rights and Ethics in European Border Security Management Joint Master's program.
Jonathan planted X-Factor; a coffeehouse church; Fight Club; a campus church in San Francisco; and Trescientos, an emerging church in Aguascalientes, Mexico. He has preached regularly to the homeless men at the Cityteam Men's Rescue Shelter for the past 16 years, and has served at the House of Grace, Sunday Friends, YWAM, and has ministered to the inmates at the San Jose Main Jail.
In addition to doing his art and ministry work, Jonathan will be teaching at San Jose State University. He also teaches humanities courses at the Art Institute in San Francisco, and continues to be the faculty advisor for "The Freedom Project: Students Against Human Trafficking Club" at Santa Clara University, where he taught for seven years.
Jonathan is committed to making a difference and helping to transform lives through the power of God's love and grace.
---
The Celebrate! - JUNE 2017
READ MORE: