Connecting at SCFBC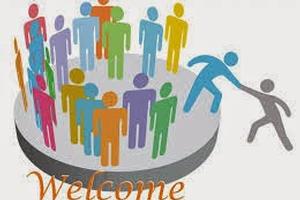 Connection Team
July 2017
Welcome to new members!
The Board recently voted to add two new members to the church. Please welcome and congratulate Sara Lasher, who was baptized on June 4th, and Fausto Vega, who co-leads, with Rosa Flores and Ricardo Grillo, "Un Cuerpo: The Spanish Gathering," which meets at the church on Wednesday evenings at 7:15 p.m. Both Sara and Fausto will receive the Right Hand of Fellowship from Pastor Valui later this month.
Have you considered baptism?
We have a baptism scheduled for Sunday, July 9th, so if you have been considering baptism, please contact Pastor Valui at valui@scfbc.org soon to be baptized on that date. Video interviews of those being baptized are usually completed the week before baptism.
Or have you considered attending "Introduction to SCFBC?"
The next Introduction to SCFBC class is scheduled for Sunday, July 16th, after the morning service. It will be held in the Parlor and a lunch of your choice from the Sunday Grill will be provided. Please save the date and let the office know at 408-241-7635 if you will be attending.
The Celebrate!
JULY 2017
READ MORE: