Library Corner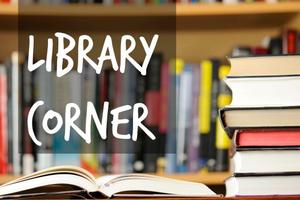 Library Team
July 2017
Thank you for your donations!
Thank you for your quick response to our request to donate materials for the library and/or for the upcoming book giveaway during H.O.P.E. SV 2017 on Sunday, August 6th. We truly appreciate your help! And you have inspired us to keep digging into the church library's book shelves and cupboards for materials to give away. It's spring-cleaning time—even for the library!
Book Review of When the Enemy Strikes: The Keys to Winning Your Spiritual Battles, by Charles Stanley
In When the Enemy Strikes, best-selling author Dr. Charles Stanley explores the often-overlooked reality of spiritual warfare—the tactics used by Satan to taunt, confuse, slander and harm us. As your adversary, he wants to crush your will, hinder your destiny, destroy your relationships, and lead you into sin. Dr. Stanley reveals how you should respond.
The most important component of spiritual warfare, says Dr. Stanley, is the supremacy of God—both His sovereignty and His power. Practically, this means that the battles you face are ultimately allowed by God in order to bring you to a place of greater reliance on Him. His strength crushes the enemy.
As Dr. Stanley says on the back cover of the book, "Ours is a world of conflict between good and evil, of powers beyond the merely human. The battle is unavoidable, but take heart! God has given you the strength to stand."
In reading this book, I am reminded that spiritual warfare is 24/7—something I have a tendency to forget—and that I need to protect myself with prayer and reading The Word in order to develop a stronger relationship with God. Thank you, Dr. Stanley, for communicating this subject so clearly and describing the tools that can help us.
The Celebrate!
JULY 2017
READ MORE: