Campus Improvements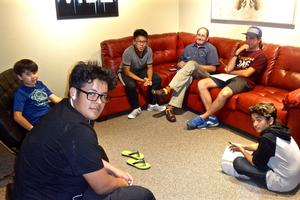 Jerry Cintas
Facilities
August 2017
New Youth Room
The Youth Room project is complete and it came out great. It is a very large area with several rooms and it took a very long time to complete, because the entire space was completely demolished down to the bare walls so we could insulate all the rooms. The new air conditioning, seating plan, lighting, sound, projection, furnished small-group rooms, and paint were completely modernized and updated to make this a great meeting place. The youth love it.
Special thanks to all the volunteers who put in long hours to bring this room to life: Darren Pozzi, Jun Lagmay, Greg Robbins, Matt Juarez, Lloyd Darknell, Sharon Cintas, Ross Payne, Matt Stephens, Andrew Wong, Rui Cardoso, Dan Belong, Matt McLenegan, Kevin Prather, Tim Whitney, Michael Whitney, Tony Rangel, Rey Valui, Shim Valui, Michael Lautner, Donald Clampitt, Duane Esquibel, Stacie Coral, Tim Coral, Athena Coral, Ryan Lombrozo, Spencer Prescott, Robbins kids, Naomi Wiesen, Jenny Pozzi, Cindy Shing, Max Irving, and Ashley Harrell.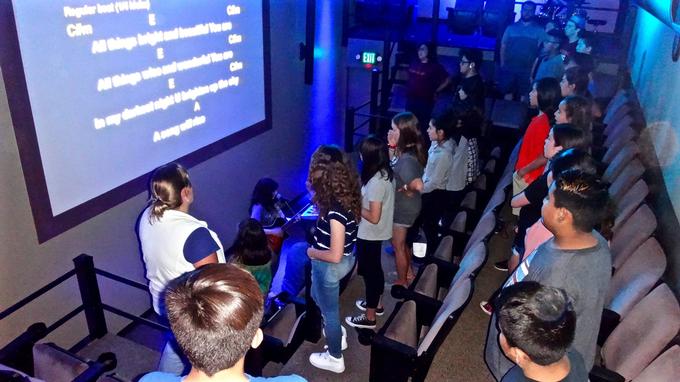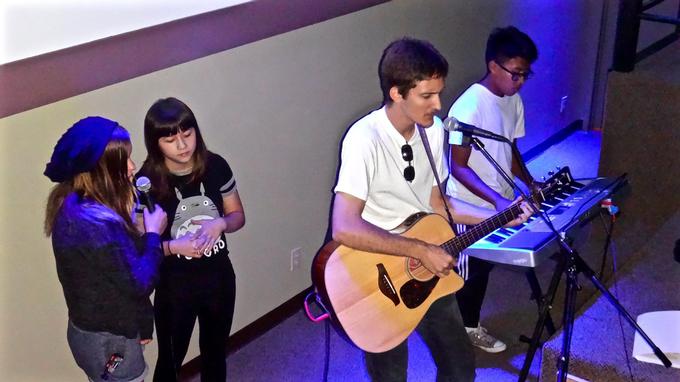 Another Children's Classroom
Room 13 in the Fellowship Hall has been converted from a storage room into a new classroom for our growing children's ministry.
The Celebrate!
AUGUST 2017
READ MORE: