Connecting at SCFBC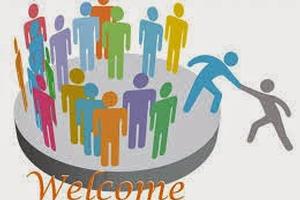 Connection Team
August 2017
Recent Baptism
Praise the Lord! Cynthia Espinosa recently accepted Christ, and the church was able to witness her baptism and powerful testimony on Sunday, July 9th.
Introduction to Santa Clara First Baptist Church
Commitment is one of the most important subjects talked about during the "Introduction to SCFBC" sessions: Commitment to God, commitment to church family, commitment to fellow believers, commitment to use our gifts, and commitment to serve God's Kingdom. Jasson Flores and Cynthia Espinosa attended the July 20th session, Pastor Valui shared the Vision that God has for the church. He also answered Jasson and Cynthia's questions about SCFBC. They both decided to join the church!
Right Hand of Fellowship
On Sunday, July 30th, Pastor Valui gave Sara Lasher, Jasson Flores and Cynthia Espinosa a warm welcome as they accepted their "Here to Serve" towels, which symbolize their commitment to the church as members. Please remember Sara in your prayers as she leaves for college in August, and be sure to introduce yourself to Jasson and Cynthia as they discover their gifts and learn where they want to serve at SCFBC.
How can we help you?
If you are "thinking about" making the commitment to join the church, or have delayed your baptism because you're not sure what to do, please let us know so we can help. You can write a note on the Connection Card on Sundays, contact Pastor Valui at 408-241-7635 or email him at valui@scfbc.org. You can also contact Greg Robbins at greg@scfbc.org. We all look forward to helping you!
You're invited to the next "Introduction to SCFBC" session on August 20, 2017 in the Church Parlor
Please join us after the morning service. First, we go to the Sunday Grill to get a delicious lunch. Then we meet in the Parlor for a brief discussion. We hope to see YOU there!
The Celebrate!
AUGUST 2017
READ MORE: