Library Corner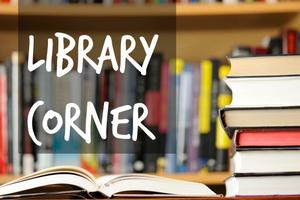 Team Library
August 2017
What are you reading this summer?
A couple of women are reading Jan Karon's Mitford series. The Milford series is made up of delightful books about the life of a small town priest. Many readers find themselves laughing out loud about the antics described in the books.
What warms my heart the most this summer is seeing parents check out books to read to their children. Keep up the good work! Not only do children LOVE to have their parents read to them, but it is a special way to bond - even if the kids are also playing with their toys!
There is still plenty of time for summer reading. Stop by the library to look at the Directory that lists the book and media sections that might be of interest to you or your family.
Thank you for your book donations
Team Library is looking forward to giving away many slightly used and well-loved books during H.O.P.E. SV 2017 on Sunday August 6th from 12:30pm to 3:30pm. Please invite your family and friends to attend the event and to stop by the "Free Books" area. There is a wide range of non-fiction, fiction, and children's books, as well as lots of DVDs and some CDs - all looking for good homes.
Global Leadership Books and DVDs
When we attend the Global Leadership Summit on August 10th and 11th, we will purchase some of the new books we find there, and add them to the library collection. As we've heard many times regarding the Global Leadership Summit, it is good that we can read an entire book after hearing an excellent lecture based on its message.
The Global Leadership DVDs in the library are marked with a blue label and are available for checking out at anytime!
Happy reading!
The Celebrate!
AUGUST 2017
READ MORE: