Message From the Board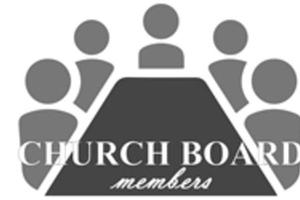 Nicole Wiesen
Board Member
August 2017
Message from the Board
On behalf of the Board, we want to thank Jonathan Fung for his faithful service on the Board for the past 3.5 years. His love and passion for the Lord have been evident in all the spiritual fruits the Lord has blessed him with throughout his life. As the Lord has called him to minister in a new capacity at SCFBC as our Youth Pastor, we pray for blessings upon his pastoral leadership, for spiritual growth in each youth, and for spiritual protection over the youth ministry.
"But as it is written, what no eye has seen, nor ear heard, nor the heart of man imagined, what God has prepared for those who love Him."
(1 Corinthians 2:9)
Next we want to welcome Rosa Flores onto the Board. God has provided us with Rosa, who has a huge heart for the Lord and love for all people. We are so blessed to have her on our team, providing her wisdom, experience, and heart for Jesus. Here's a snapshot into getting to know her better:
Rosa, can you tell us about what ministries you have been a part of at SCFBC?
1. I've been in charge of JW House since June 2016. I've helped with managing the Sunday Grill for the last 2 years. I have helped with Bethlehem for the last 3 years, and with the Un Cuerpo Spanish Ministry - which is a great blessing to me - since February 8, 2017.
How has God been working in your life in the past year?
2. Personally, I have learned to work side-by-side with different ethnic diversities and have taken part in different styles of worship. In Un Cuerpo, it has been a blessing in my spiritual life. In JW House, I have been able to share words of encouragement with families that have come in need of caring and support.
You have recently joined the Board at SCFBC and we warmly welcome you. Do you have any thoughts you'd like to share, or any prayer requests that we can be praying about for you?
3. I feel we need more communication and to be more attentive to the spiritual and material needs of the congregation. Please pray that the Lord uses each and every one of us for His ministry.
The Celebrate!
AUGUST 2017
READ MORE: