Library Corner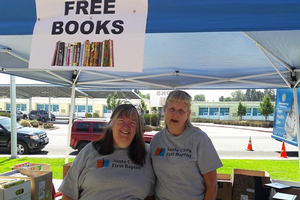 Library Team
September 2017
H.O.P.E. SV 2017
It was our privilege to participate in H.O.P.E. SV 2017 and give away FREE books. It was also such a thrill to see the excitement and hear the cheers when children were able to pick out books for themselves and their siblings. When asked if they wanted a bag for the materials, many of the children would say, "No thank you, I'll put them in my new back pack!" We started with 29 boxes of books and media, and proceeded to give way 12 boxes of those materials, consisting of 250 to 300 items, including Bibles, DVDs, and magazines.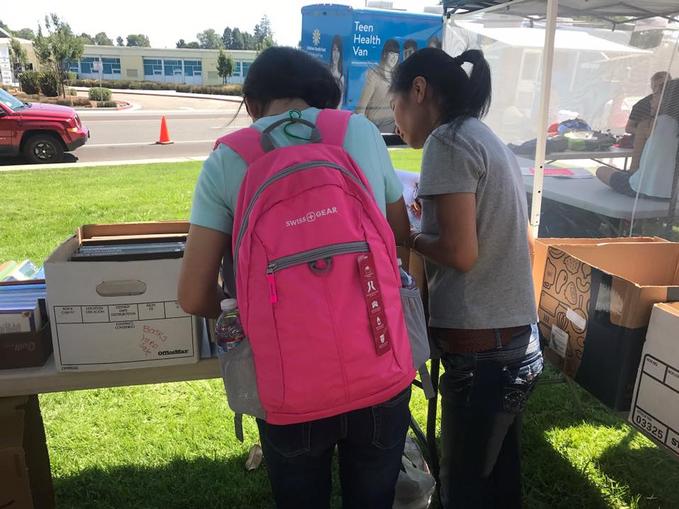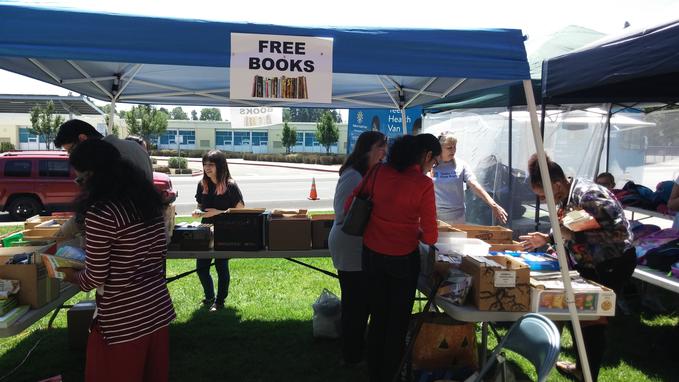 2017 Global Leadership Summit Materials
Six new 2017 Leadership Summit materials have now been processed and added to the Lobby Book Nook for your reading pleasure. Look for the books with a gold star label on the spine. New titles include: Standout 2.0 by Marcus Buckingham; The Idea Book by Fredrik Haren; Funny for a Reason (CD) by Michael Jr.; 25 Vital Questions—Leadership Conversation Starters (DVD) by various management leaders—moderated by Bill Hybels; Create In Me (CD) by Anthem at West Gate Church; and GRIT—The Power of Passion and Perseverance by Angela Duckworth.
The Celebrate!
SEPTEMBER 2017
READ MORE: