American Baptist Women's Spring Conference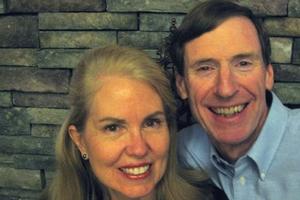 Barbara Chicks
March 2018
Attention All Women:
You are invited to attend the Spring Conference of American Baptist Women's Ministries of the West. The meeting will be here at SCFBC on Saturday, March 3rd, from 9:30 a.m. to 3:00 p.m.
Rita Chapman, missionary to The Democratic Republic of the Congo, will be the main speaker. She and her husband, Glen, are supported by Santa Clara First Baptist Church, and they have spoken here several times. You'll also be able to meet Alise Juanes, who is a missionary serving families and children in Thailand.
The cost is $20, which includes lunch and the program. For more information, or to reserve your seat, call Barbara Chicks at (650) 209-5123; or you can email me at bchicks55@comcast.net.
Come join us as we have this opportunity to see, hear, meet and speak with international missionaries Rita Chapman and Alise Juanes.