Mission Moment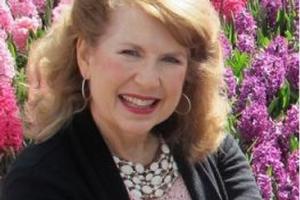 Barbara Chicks
November 2019
MISSION MOMENT
Lauran Bethell is one of the missionaries we support each month with our mission giving. One of our American Baptist Women's Ministry circles is named for her. Lauren grew up in California, and graduated from the American Baptist Seminary of the West, in Berkeley. Several years ago, the seminary awarded her an honorary Doctor of Divinity degree.
Lauran began her work as an International Ministries' (IM) missionary in Thailand. In 1987, she became the first director of the New Life Center, in Chiang Mai, which is the largest city in northern Thailand. The center serves young ethnic minority (tribal) women who are at risk of – or survivors of – human trafficking, forced labor and sexual abuse. The residents are provided with shelter, education, vocational and life skills training, and legal assistance.
She was in Chiang Mai for many years before moving to Prague, in the Czech Republic, where she became an IM global consultant combating human trafficking. Her main goal is to encourage new grassroots projects that address the exploitation and abuse of both women and children, many of whom are already victims of trafficking.
Lauran is now based in the Netherlands, where she continues this kind of work. She travels extensively throughout Europe, Asia, Africa, and the Americas, teaching, training and consulting. She also serves on many faith-based boards and committees that deal with human trafficking.
Lauran has collaborated with governmental agencies, non-government organizations, and a wide spectrum of faith-based groups. She has testified before committees of both the U.S. House of Representatives, and the Senate, as they drafted and revised U.S. anti-trafficking legislation. In 2005, Lauran was honored with the Human Rights Award of the Baptist World Alliance. And in 2009, she was awarded a Doctorate of Humane Letters from Palmer Seminary for her "longstanding and focused ministry of justice and compassion."
---
The Celebrate! - NOVEMBER 2019
READ MORE: