Seafarer Ditty Bags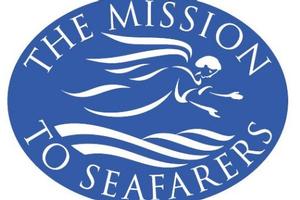 Barbara Chicks
November 2019
SEAFARER DITTY BAGS
Thank you to all who so generously gave items for the Seafarers' Ditty Bags, which we make and then fill with necessities and gifts for seafarers every year.
Now it's time to take the ditty bags to the headquarters of the Seafarers Ministry of the Golden Gate, located at the Port of Oakland. We will be delivering the bags on Saturday, November 16th, and everyone is invited to come. We will carpool from the church to Oakland at 9:00 A.M., and return in the mid-afternoon.
While in Oakland we will help pack more ditty bags. Lunch will be provided. If you have any questions or would like to join us, please call Virginia Newcomb at (408) 266-1734 or Barbara Chicks at (650) 209-5123.
We hope you will take part in this important ministry of the church.
---
The Celebrate! - NOVEMBER 2019
READ MORE: