Board of Deacons
Our Church Board prayerfully sets the vision and direction of Santa Clara First Baptist Church. Board members serve 2-year terms. You can get to know them better in the text below.
---
Joel Robinson

Board President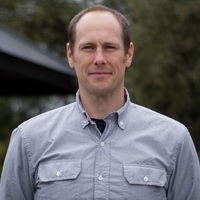 Joel Robinson came to know Jesus Christ as Savior at a very young age, and was baptized at Ellet Grace Brethren Church in Akron, Ohio. He grew up in Ohio, and upon graduating from Miami University with a Master's degree in Geology, he moved to California with his wife Lisa to work for the United State Geological Service (USGS) in Menlo Park.

He has attended SCFBC since 1999, and has served as Board President since 2014. He has also lead Life Groups, helped out in the Children's and Youth Ministries, and participated in three mission trips to Costa Rica. Now the father of Micah Robinson, he is excited to continue his support of the church and to see SCFBC grow.
---
Jim Garvey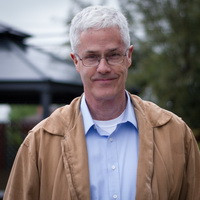 Born and raised in Mequon, Wisconsin. Degrees from Harvard and Marquette; mechanical engineer; and 25-year Navy submariner. Now working for a very small company that provides instrumentation to the water industry.

Raised as an un-baptized Catholic, fell away during high school, college and beyond. Physically felt and acknowledged God's work in my life and accepted Jesus as my Lord and Savior in 1985. Baptized at First Baptist Church Coronado in 1992. I've been coming to SCFBC since 2002, and have been on the Diaconate, and now serve on the Board. I am happily married to my wife Julie.
---
Nicole Wiesen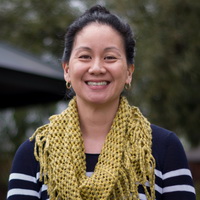 Nicole Wiesen is a Licensed Marriage and Family Therapist, and has been practicing in San Jose since 2005. She works with individuals, couples, and families in areas such as relationship issues, communication, depression, anxiety, and parenting. She graduated with a Master of Arts from Western Seminary in 2000, and has been a counselor for over 15 years. She lives in Santa Clara, and has been married to her husband Alex Wiesen for 15 years. They have two children, Naomi (11) & Noelle (6).

Nicole has been attending SCFBC for over 4 years, and has served in several ministries ? teaching Sunday School, being a youth group leader, serving on worship teams, and joining other SCFBC members in a mission trip to an orphanage in Mexico. She has also worked at Advent Group Ministries, a non-profit Christian organization that serves teens with addictions, mental health problems, and delinquent behavior issues. She was also a caseworker and clinician for Advent Group foster families. She enjoys playing piano, reading, yoga, swimming, gardening, traveling, and volunteering at her kids' school, Washington Open Elementary. Her current passions are serving others through faith-based counseling and being a "missional mom," raising her kids and inspiring her family to grow spiritually in Christ.
---
Karen Dong
Karen came to accept the Lord after attending Bible study classes and exploring the Christian faith for several years after college. Shortly after accepting the Lord, Karen had the good fortunate of finding a church, in her hometown of Sacramento, based on strong Bible teachings. The church also offered classes in discipleship and missionary service. Her first mission trip was for a week in Mexicali, Mexico. She then served in a leadership role in a ministry for career singles. Later, Karen was a leader for the church's international and domestic mission ministries. She also attended a Youth With A Mission (YWAM) discipleship training school in Guatemala, and lived seven months in Central America, where she worked in several ministries and outreach programs.

Karen has been attending SCFBC for over 10 years. She has served the church in many roles, including high school ministries, deacon of missions, member of the "Because It's Time" capital fundraising committee, leader of Life Groups, and in a wide range of capacities on several mission trips.

Karen's interest include reading, hiking, and traveling.

She works full time as a Risk Manager of Insurance for an Aerospace Company. She has been married to Gary Dong since 2012.
---
Tim McLenegan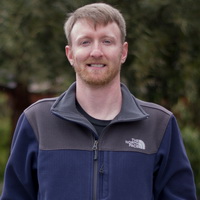 Tim has been attending SCFBC since he was 9 years old. He graduated from Santa Clara High School, just across the street from the church, and then attended Cal Poly - San Luis Obispo, where he received degrees in both Computer Engineering and Electrical Engineering. Tim now works for Google in Mountain View.

As a longtime member of the church, he has served in a several ministries, including the college student ministry and the A/V ministry. Tim has served as a board member prior to his current term, too. You probably recognize him from his current service in the music ministry, where he plays bass for the worship band on most Sundays.

Tim has been happily married since 2015 to his wife Yessica, who is also a member of the church.