Board of Deacons
Our Church Board prayerfully sets the vision and direction of Santa Clara First Baptist Church. Board members serve 2-year terms. You can get to know them better in the text below.
---
Gary Dong

Board President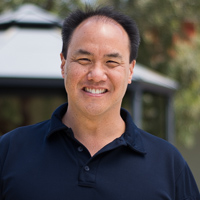 Gary Dong grew up in Sacramento and accepted Jesus as his personal Savior in the first grade Sunday school class at Chinese Grace Bible Church in Sacramento. His earlier years in ministry include ushering in 5th grade, High School Youth Board President, lifeguarding for High School and Jr. High Camps, leader and mentor for College ministries, transportation ministries, and team leader for Mexico Outreach. His more recent experiences include being a founding member and deacon for a church start-up, Audio Ministry Director for a mega-church, strategic outreach, various video ministries, Mexico Missions, and Pastoral Search Committee.
Gary moved to Santa Clara Gary after he married his beautiful wife Karen in 2012; the wedding was officiated by Pastor Richard Reaves. Gary became a church member shortly after coming to Santa Clara First Baptist Church and in addition to being on the Board is currently serving in the Sound & Streaming Ministry, a Life Group Leader, and Bethlehem Parking & Safety Coordinator. Gary is a Packaging Engineer for an e-commerce company that started out selling books. When he finds a spare moment from work and church, you can find him cooking, hiking, or traveling with his wife.
---
Jim Garvey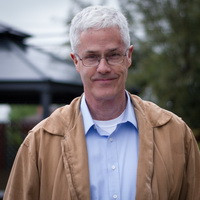 Born and raised in Mequon, Wisconsin. Degrees from Harvard and Marquette; mechanical engineer; and 25-year Navy submariner. Now working for a very small company that provides instrumentation to the water industry.

Raised as an un-baptized Catholic, fell away during high school, college and beyond. Physically felt and acknowledged God's work in my life and accepted Jesus as my Lord and Savior in 1985. Baptized at First Baptist Church Coronado in 1992. I've been coming to SCFBC since 2002, and have been on the Diaconate, and now serve on the Board. I am happily married to my wife Julie.
---
Nicole Wiesen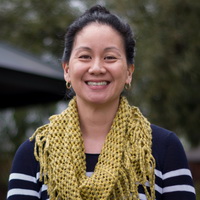 Nicole Wiesen is a Licensed Marriage and Family Therapist, and has been practicing in San Jose since 2005. She works with individuals, couples, and families in areas such as relationship issues, communication, depression, anxiety, and parenting. She graduated with a Master of Arts from Western Seminary in 2000, and has been a counselor for over 15 years. She lives in Santa Clara, and has been married to her husband Alex Wiesen for 15 years. They have two children, Naomi (11) & Noelle (6).

Nicole has been attending SCFBC for over 4 years, and has served in several ministries ? teaching Sunday School, being a youth group leader, serving on worship teams, and joining other SCFBC members in a mission trip to an orphanage in Mexico. She has also worked at Advent Group Ministries, a non-profit Christian organization that serves teens with addictions, mental health problems, and delinquent behavior issues. She was also a caseworker and clinician for Advent Group foster families. She enjoys playing piano, reading, yoga, swimming, gardening, traveling, and volunteering at her kids' school, Washington Open Elementary. Her current passions are serving others through faith-based counseling and being a "missional mom," raising her kids and inspiring her family to grow spiritually in Christ.
---
Tim McLenegan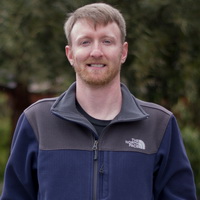 Tim has been attending SCFBC since he was 9 years old. He graduated from Santa Clara High School, just across the street from the church, and then attended Cal Poly - San Luis Obispo, where he received degrees in both Computer Engineering and Electrical Engineering. Tim now works for Google in Mountain View.

As a longtime member of the church, he has served in a several ministries, including the college student ministry and the A/V ministry. Tim has served as a board member prior to his current term, too. You probably recognize him from his current service in the music ministry, where he plays bass for the worship band on most Sundays.

Tim has been happily married since 2015 to his wife Yessica, who is also a member of the church.
---
Maryann Fairall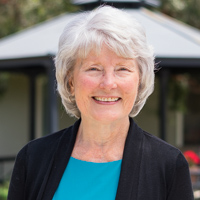 MaryAnn was born and raised in San Francisco, California. She accepted the Lord and was Baptized at the age of twelve at Temple Baptist Church. She received her BA from SFSU and was married two years later. She became a member at Santa Clara First Baptist Church when she and her husband moved to Saratoga where they raised their two children. They served the church is various capacities.
Following her husband's passing MaryAnn worked for American Baptist Homes as a Resident Services Director and for Abbot Labs as a Management and Professional Development Manager/Trainer in North America. She has served the Lord at SCFBC in many different capacities: Sunday School Teacher, Manna Hospitality Group, Diaconate, Church Clerk. Currently, along with serving on the Board, she is a member of Power Up and is co-leader for WOW (Women of the Word) Life Groups. She is excited to see the Lord growing people in their daily walk with Him.
---