Moving Forward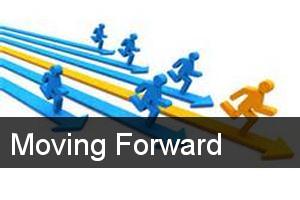 Barbara Chicks
Diaconate Chair
November 2013
On October 13th SCFBC passed another "milestone" as we approved the new Bylaws at a special congregational business meeting. The vote was by secret ballot and the final count was 51 yes, 12 no and 3 abstain. This action required a quorum of 20% of the membership voting with 2/3 of those voting approving the motion to pass. Both requirements were met. I thank all of you who stayed after worship that Sunday to participate in this historic change in the life of SCFBC.
The next step is to elect the six new board members who will take office on January 1, 2014. Of these six, three will be elected to serve for one year and three will serve a full two-year term. The nominating committee has put together a slate of candidates which will be presented at the Quarterly Family Gathering on November 24th for member approval. At that time we will also be presenting a 2014 budget for congregational approval.
Please continue to pray for SCFBC as we continue "Moving Forward" and especially pray for Pastor Rich as he takes on many new responsibilities as a result of the approval of the Bylaws. He will need our support as we reorganize the church under the new structure which was just approved. Let's all work together to make this a big success!
The Celebrate!
NOVEMBER 2013
READ MORE: