Property Corner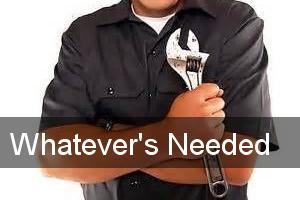 Michael Depew
Property Deacon
November 2013
Things are changing quickly around our campus thanks to so many of you. Our church family is very blessed to have so many of us who give of our time, talents and financial support. Thank you for your participation in the all church work day!
Work Day Items Completed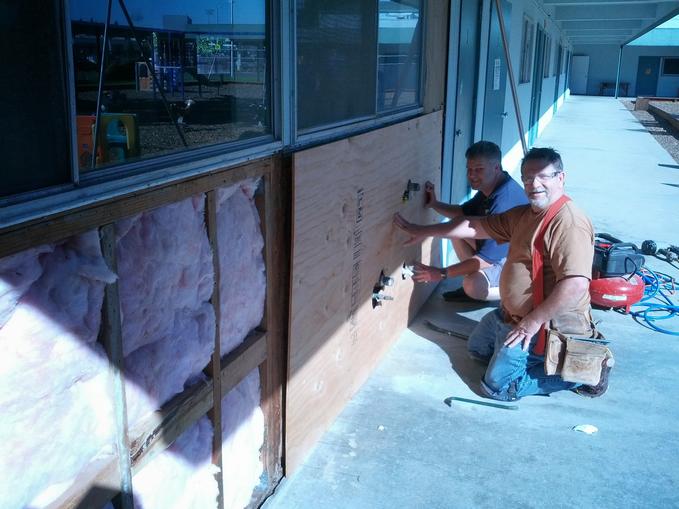 Sanctuary Building: Lower roof cleaned / Exterior electrical outlets replaced / Exterior door hardware cleaned / Storage room 21 organized / Window secured / Lights replaced. Grounds: Banner frame and sign installed / Gorilla hair placed behind cross . Ed Wing: Removal of tongue & groove siding / New framing members and insulation installed / Nursery toys thoroughly cleaned / Storage room 8 organized / Alley fence boards repaired.
Various upgrades around campus
The Sanctuary building was painted and decorative metal flashing was installed. Landscape consultant Bob Gamash repaired and installed new sprinklers in our lawns. This will help conserve water and nourish our lawns. Bob also repaired a major irrigation leak located near the cross. George Garcia fixed the hot water line in the kitchen.
Recycling
For the months of September and October a total of $53.86 was collected from the cans and bottles for the SCFBC Library. During November and December cans and bottle collection will be given to Bethlehem. Please note that July and August funds went to the Missions budget, not directly to the Mexico house build, as it was fully funded. Thank you to all who continue to collect plastic bottles and aluminum cans. The amount may seem small but great work for the Kingdom is being accomplished. We were also able to recycle the old aluminum cap flashing from our Sanctuary roof.
A Major accomplishment! The Sanctuary Building!
The Property Team is continuing to discuss various projects needed around our campus: Ed Wing restrooms, AT&T cell tower installation, Replacement of the wooden cross, New landscaping of the ice plant area and adding a new church sign, Ed Wing and Fellowship Hall remodeling, Exterior doors replaced or refaced.

The Celebrate!
NOVEMBER 2013
READ MORE: